Services
BLOCK® COMPLEX SERVICES
We are your partner through the entire construction life cycle. We have teams of top experts, experienced from 1991, for each individual phase of implementation. We offer our customers complex services in project development, production, construction and subsequent service. The range of services is chosen by the customer – you can order a range of services from us, from one service to a turnkey implementation.
TURNKEY IMPLEMENTATIONS
We complete your projects with turnkey implementation, i.e. a comprehensive realisation of the project from the initial technical design through the execution of all necessary stages from project documentation to implementation, commissioning, measuring, testing, validating, and warranty and post-warranty servicing.
Video presentation of turnkey implementation in the field of Pharmacy: Vaccine Research & Development Center (BNH – Bioveta Novelty Hall).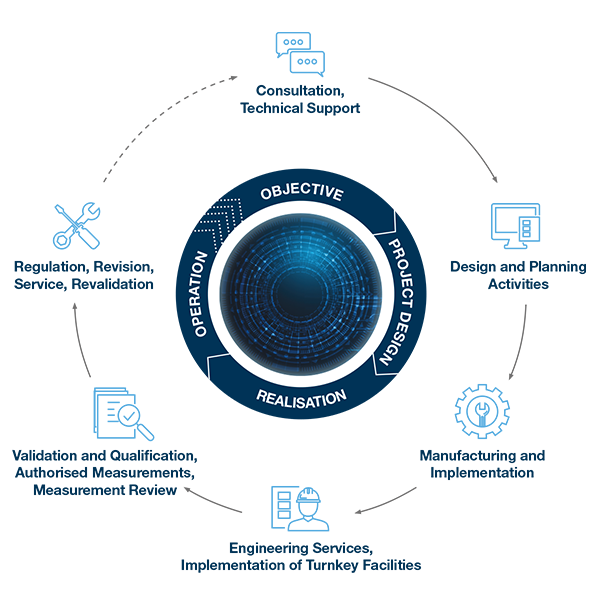 BIM - BUILDING INFORMATION MODELING
Since 2015 we have been processing project documentation in models using the BIM methodology. We also use the BIM methodology during the construction itself and step by step we carry it out into all other phases of the implementation.