A laboratory fume hood connected to the air-conditioning exhaust prevents the leakage of hazardous substances into the room from the fume hood workspace. Fumes are effectively removed from the workspace by means of an A/C exhaust connected to an outside exhaust fan or to the central A/C exhaust pipeline. Fume hoods are manufactured in the widths of 900, 1200, 1500, 1800 and 2100 mm.
We offer 3 basic types of Fume Hoods
DGLE Laboratory Fume Hood with electrically controlled sliding window
The premium fume hood.
Electrically operated sliding window.
Opto-acoustic indication of the sliding window position.
Operated with a main switch and a chemical-resistant colour touch display.
Opto-acoustic signalization of safe exhaust.
Alarm signalling drops in safe exhaust capacity.
Equipped with a motion sensor monitoring the space in front of the fume hood.
Fitted with fluorescent lamps.
DGL Laboratory Fume Hood
Standard fume hood
Manually operated sliding window
Opto-acoustic indication of the sliding window position
Operated with a main switch and a chemical-resistant colour touch display
Opto-acoustic signalization of safe exhaust
Alarm signalling drops in safe exhaust capacity
Fitted with fluorescent lamps
DGP Laboratory Fume Hood
Basic fume hood
Manually operated sliding window.
Opto-acoustic indication of the sliding window position
Operated with a main switch
Opto-acoustic signalization of safe exhaust
Alarm signalling drops in safe exhaust capacity
Fitted with fluorescent lamps
---
Tailor-made configurations of the BLOCK® Fume Hoods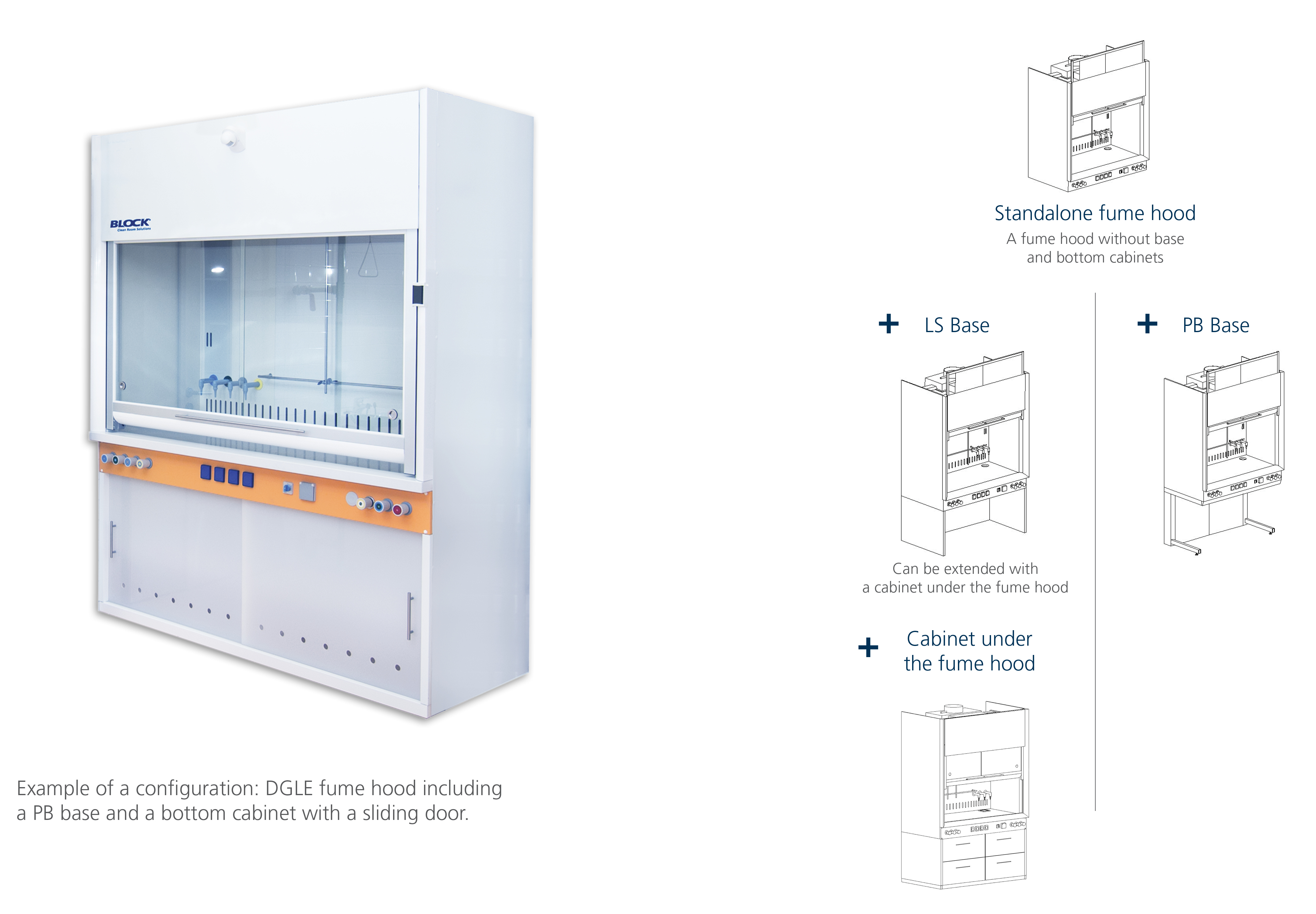 Photogallery