Glazed revolving door to material pass-through
104.10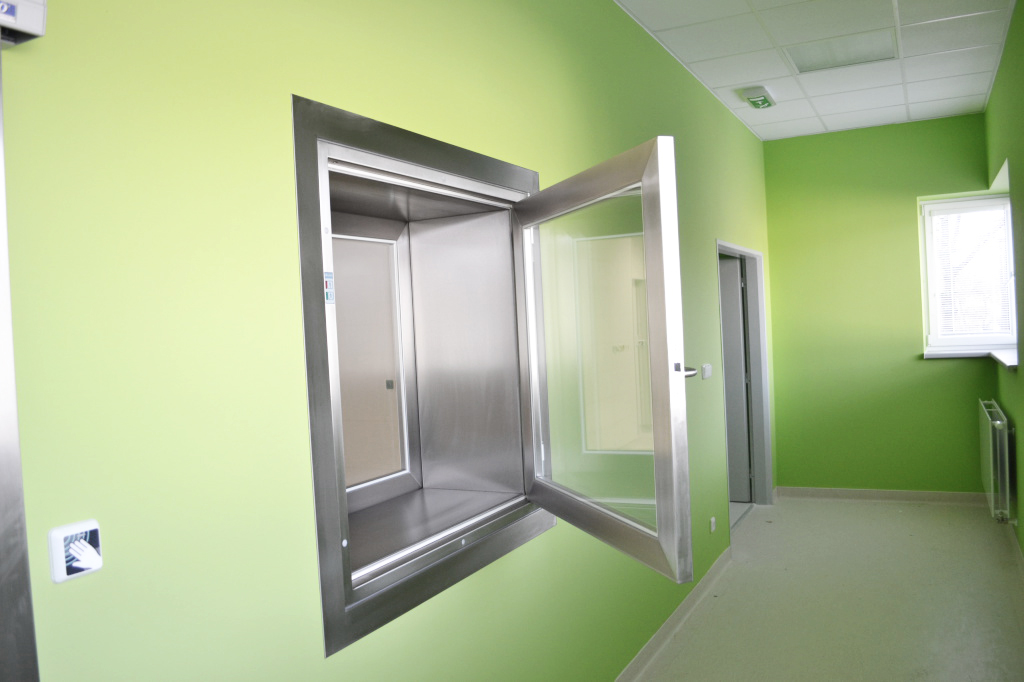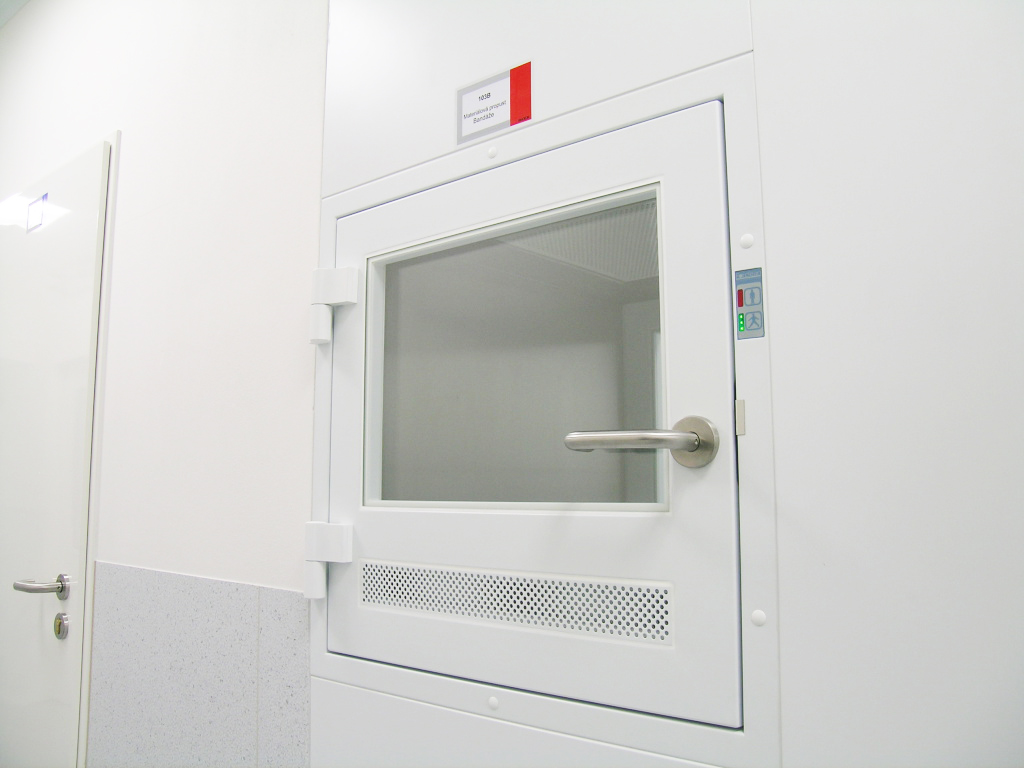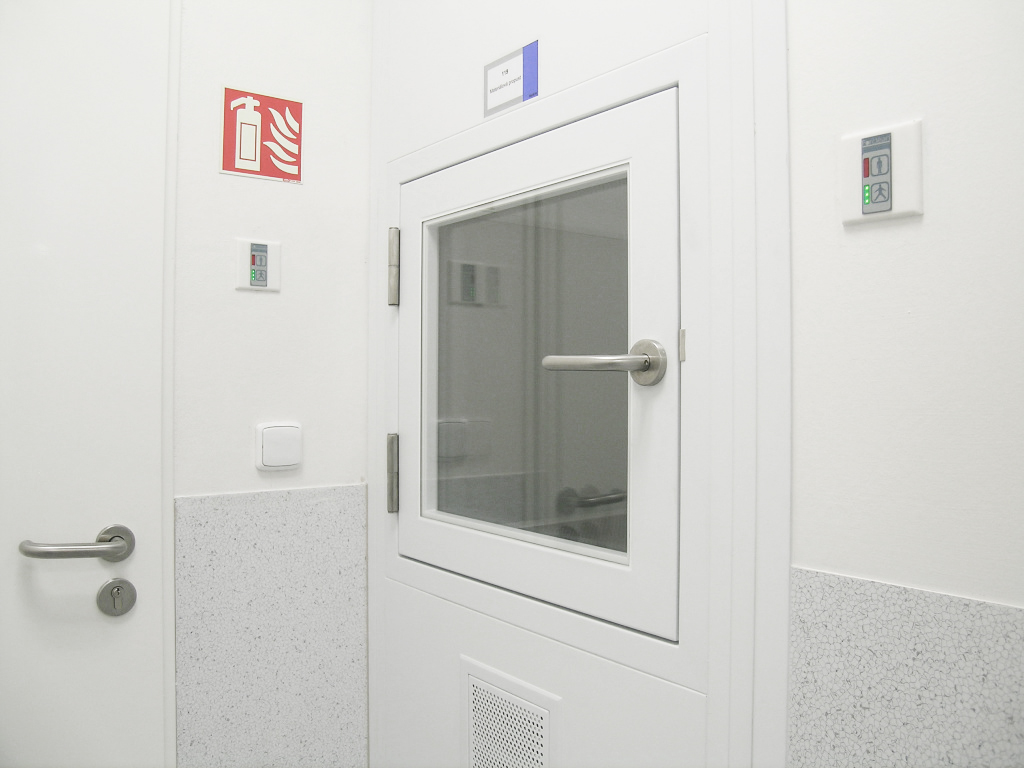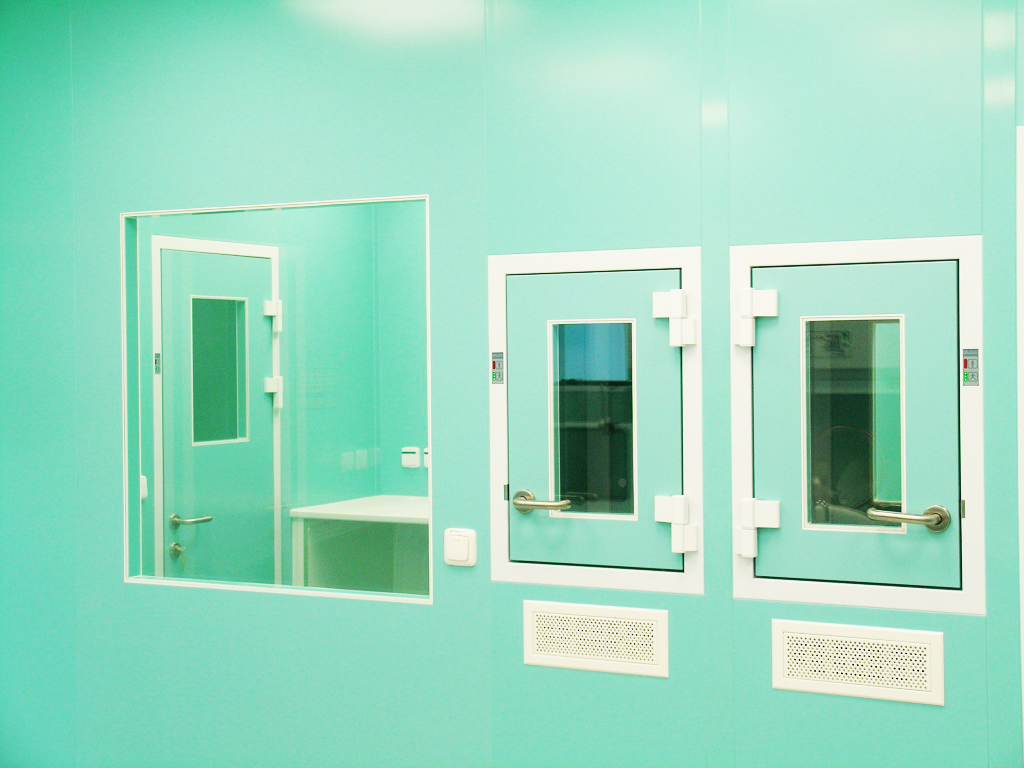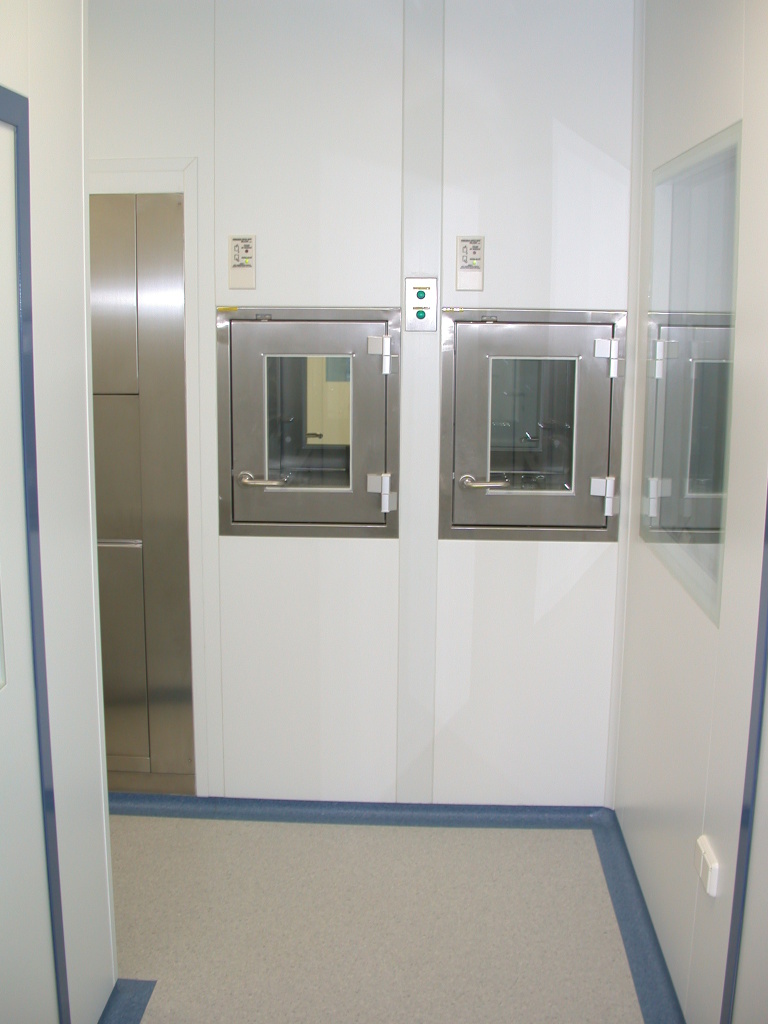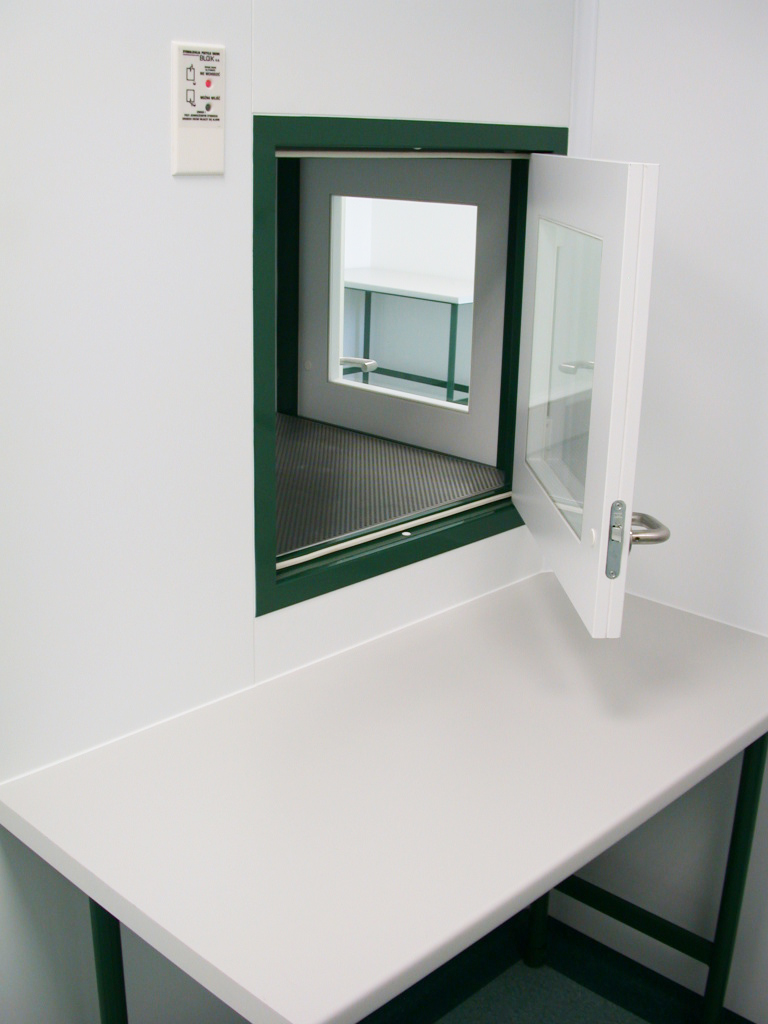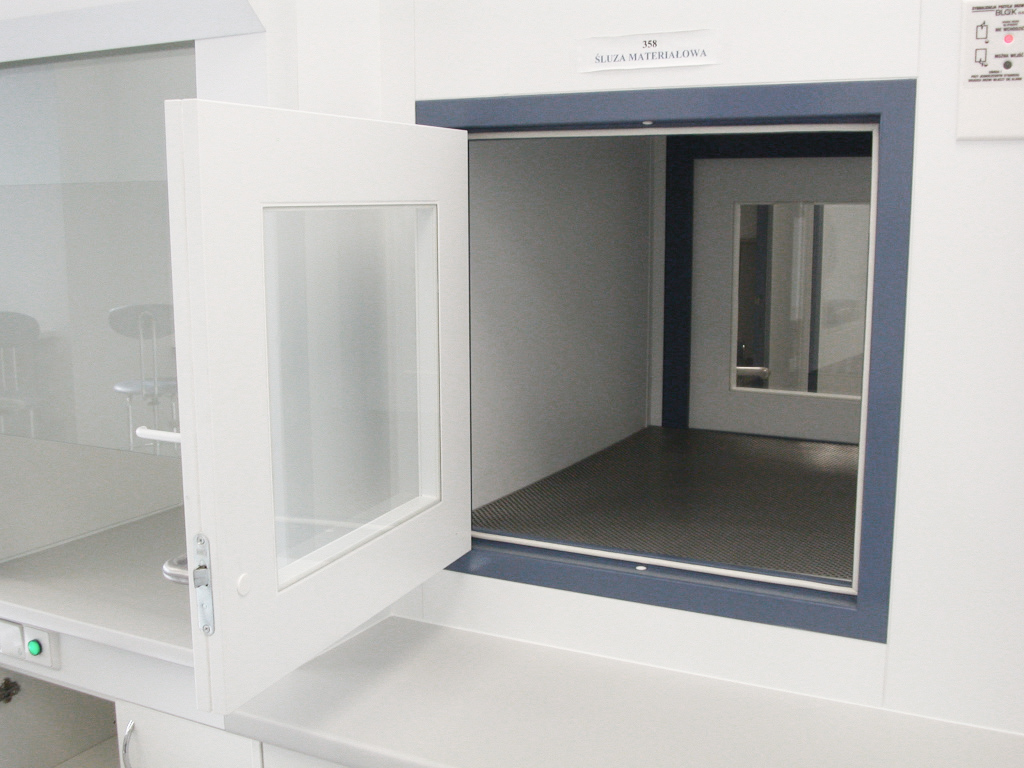 ---
This glazed revolving door is intended for use in clean areas as a material pass-through. It is used to transfer materials between rooms with different classes of cleanliness.
The door frame is a closed profile with RAL or AISI 304 finish.
The door leaf is glazed with the PHARMA system, offering double-sided glazing where the glass pane is in plane with the surface of the door leaf. Glazed doors to material pass-throughs are supplied for partitions with a thickness of 52 or 60 mm. The casing is along the whole perimeter of the door; its tightness is guaranteed by a high-flexibility adhesive seal.
Download
Soubory pro ověřené uživatele