Window panel - Pharma glazing across panel width
103.01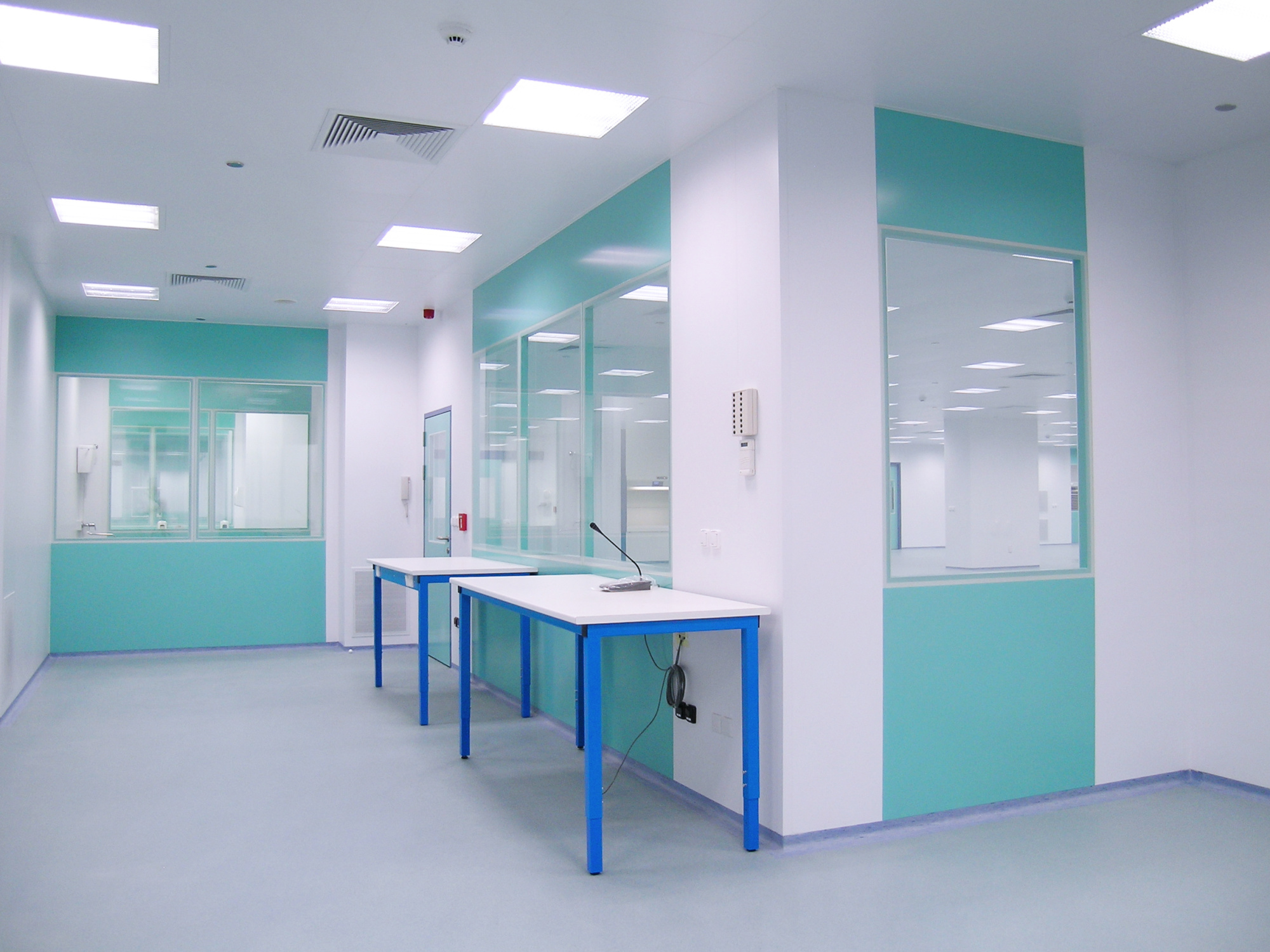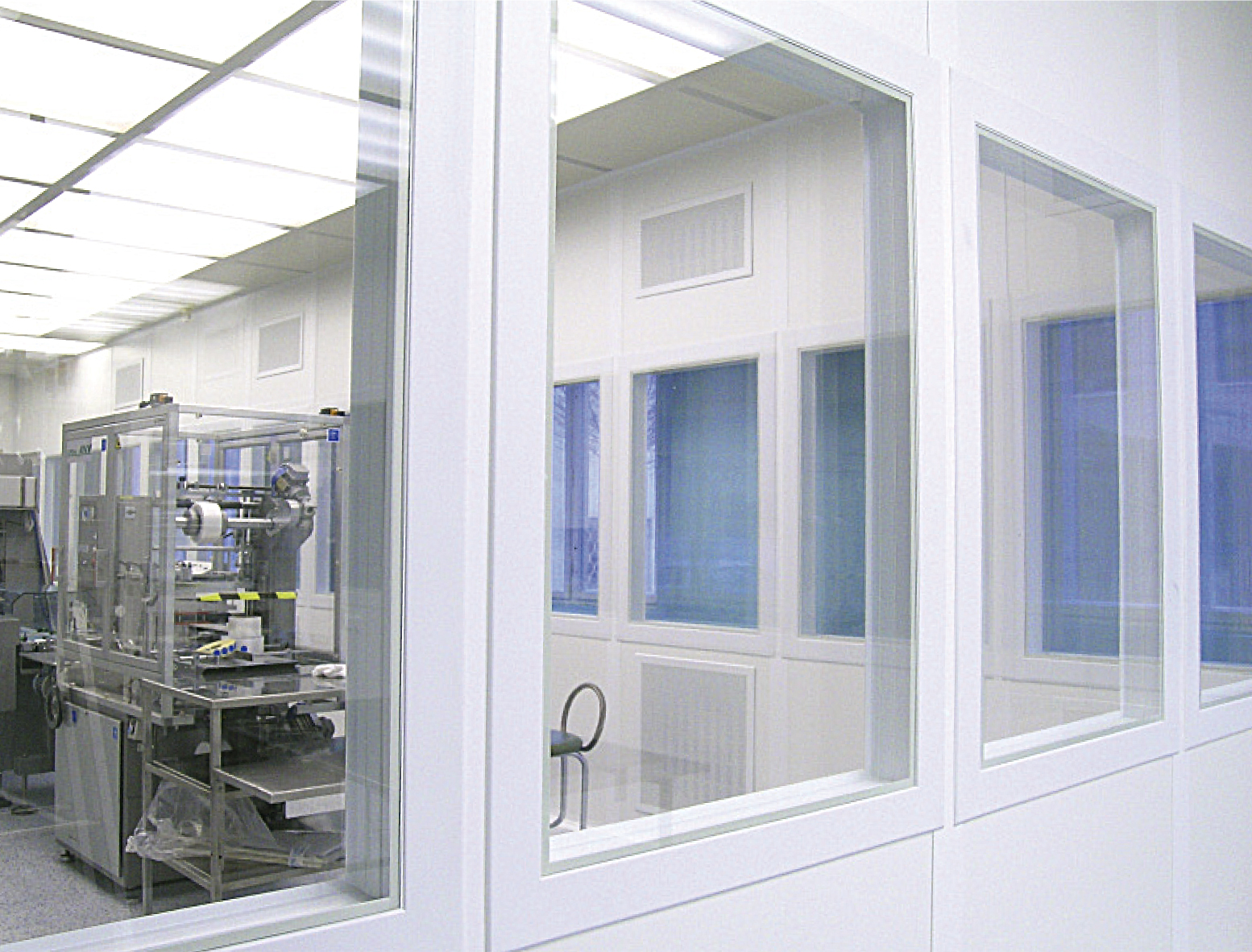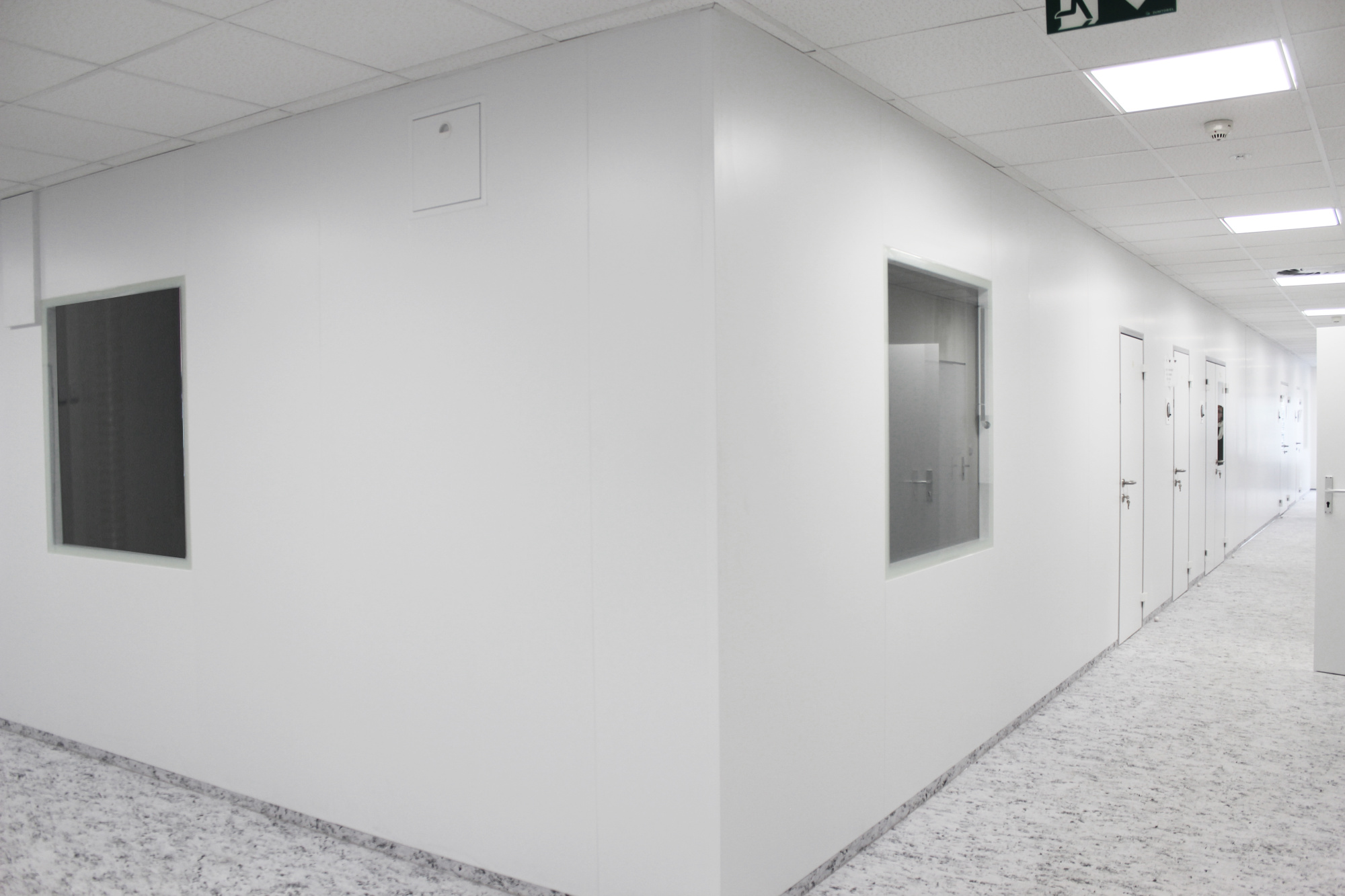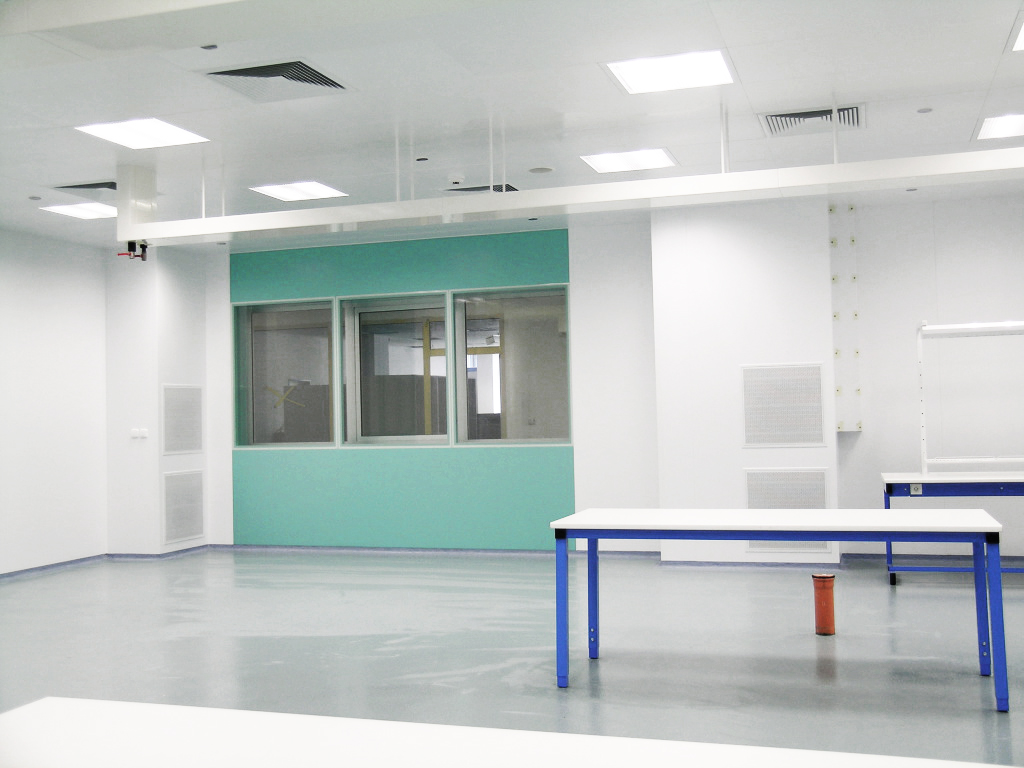 ---
With the system of partition panels, a glazed window panel represents one of the basic elements to construct clean workplaces and areas with maximum safety, sterility, hygiene, easy maintenance and sanitation.
The system in question is the PHARMA glazing system, offering double-sided glazing where the glass pane is in plane with the surface of the panel.
Its design makes it suitable especially for hospital environments, areas in pharmaceutical industry, electrotechnical industry, mechanical engineering industry, food industry, etc.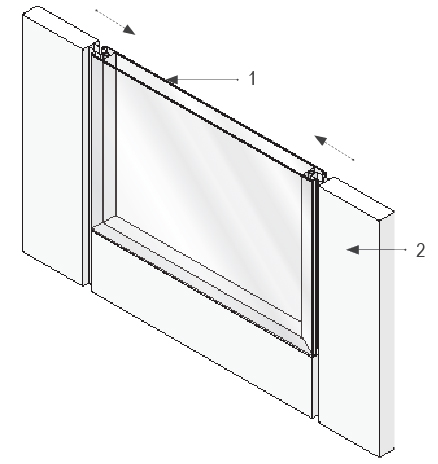 1 - Glazing; 2 - Partition panel
JOINING OF TWO GLAZING

1 - Glass; 2 - Mastic; 3 - Cable gland; 4 - Glass; 5 - Glass

JOINING OF THE PANEL AND GLAZING

1 - Glass; 2 - - Cable gland; 3 - Mastic; 4 - Partition panel
Download
Soubory pro ověřené uživatele