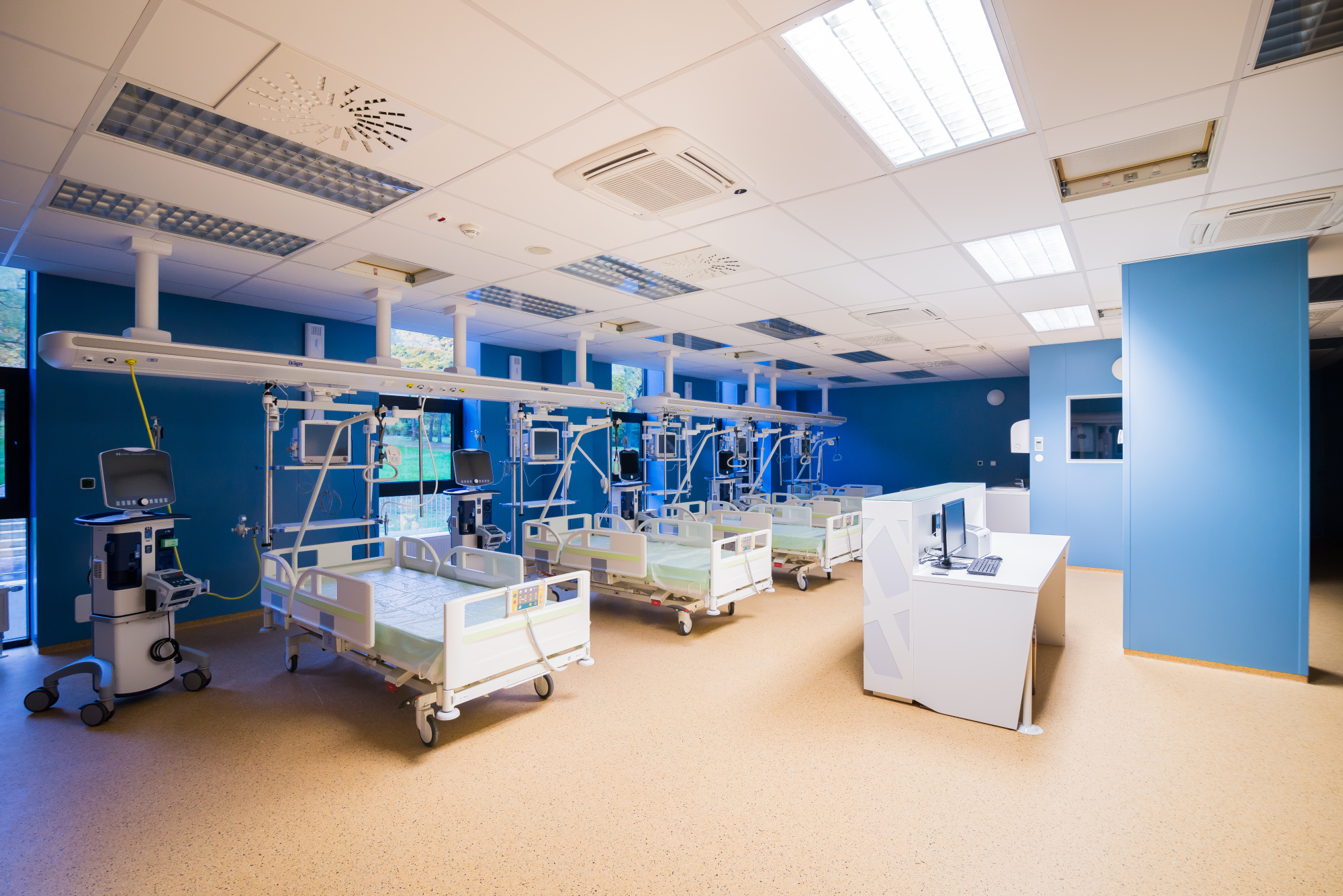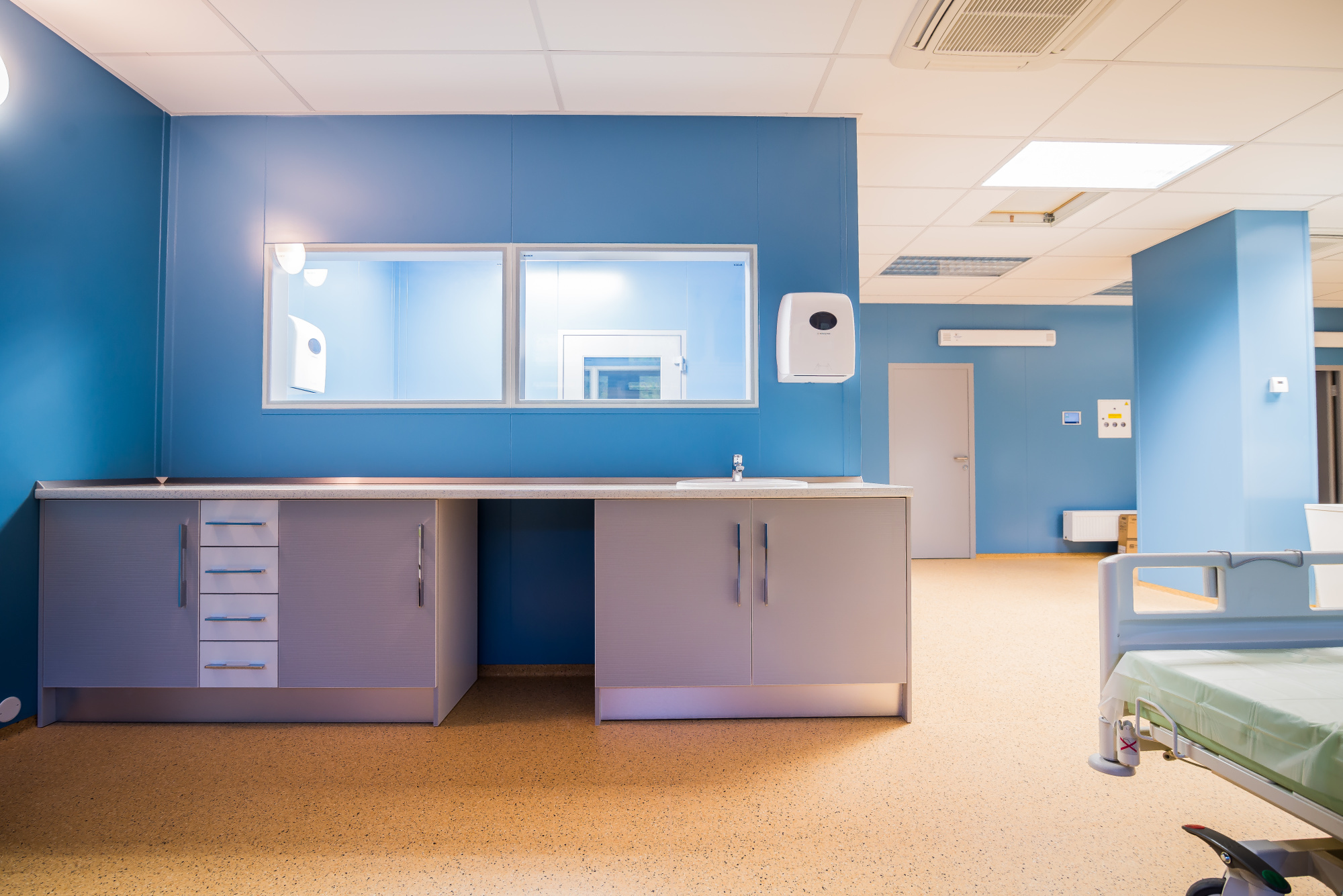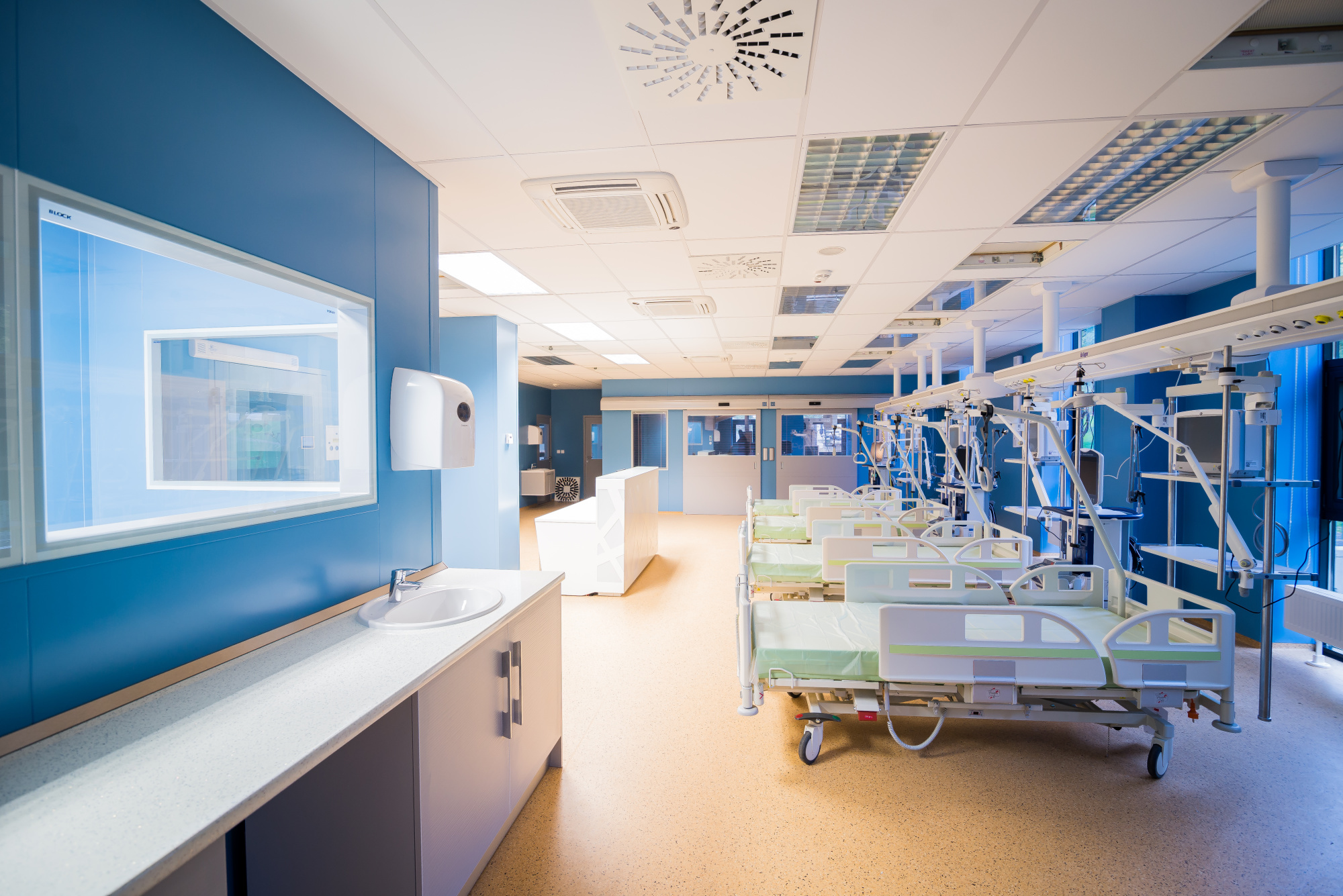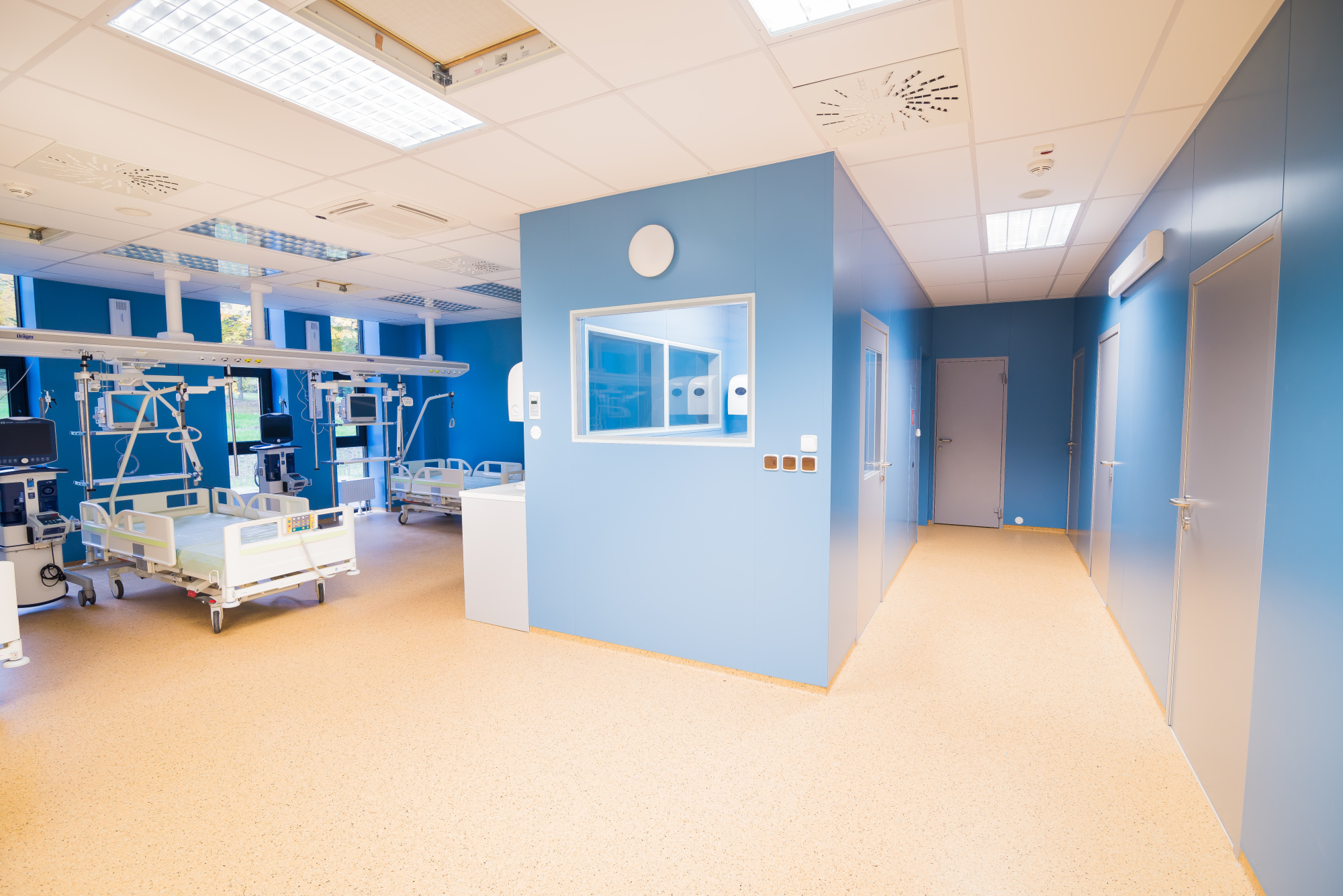 ---
The double partition has been developed mainly for the partition in auxiliary rooms of the surgical wing (patient prep room, recovery rooms, physician washing room, sterilisation room, etc.) in the system of operating theatre build-outs.
PRODUCT DESCRIPTION

The basic thickness of the double-sided partition is 100 mm.
For larger diameters in the partition, the thickness is 145 mm
The double partition is encased in cladding panels with plasterboard fillers.
Panels are installed on vertical grid C-profiles, using a suspension ridge.
The cladding can be double or single sided (wall cladding).

1) Basic profile, 2) Grid prop, 3) Grid crossbar, 4) Top profile,
5) Panel with suspension ridge and plasterboard reinforcement,
6) Suspended ceiling guide rail, 7) Supporting profile. 8) Flooring
PANEL FITTING
The double-partition panels settle on the supporting grid.
ADVANTAGES
colour stability
corrosion protection
thermal and acoustic insulation
AREAS OF APPLICATION
Pharmacy, biotechnology, medical devices
Microelectronics, optics, automotive, electrical engineering
Healthcare
Engineering, food and chemical industry, etc.
Download
Soubory pro přihlášené uživatele
Soubory pro ověřené uživatele