Modular partition panel
102.04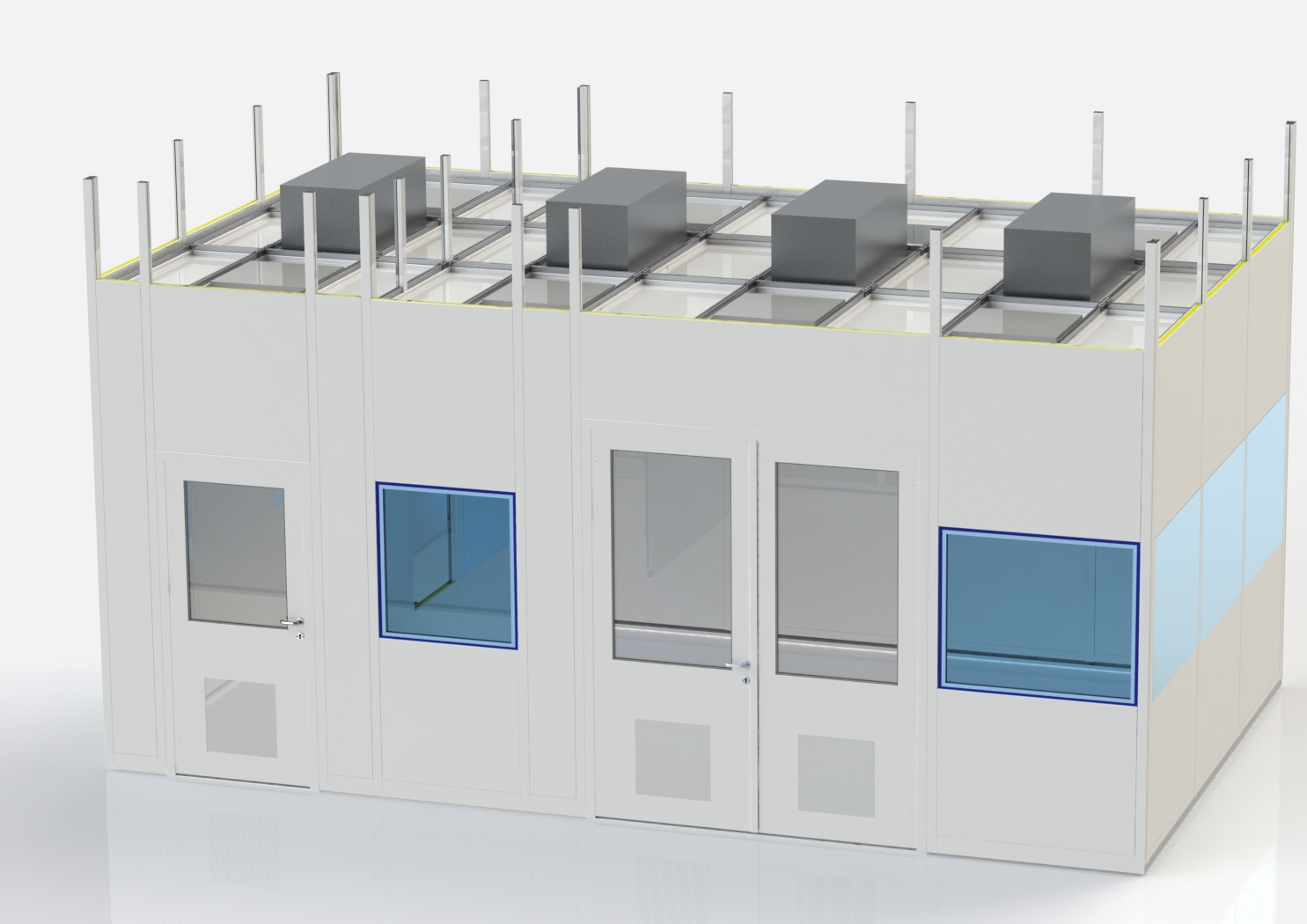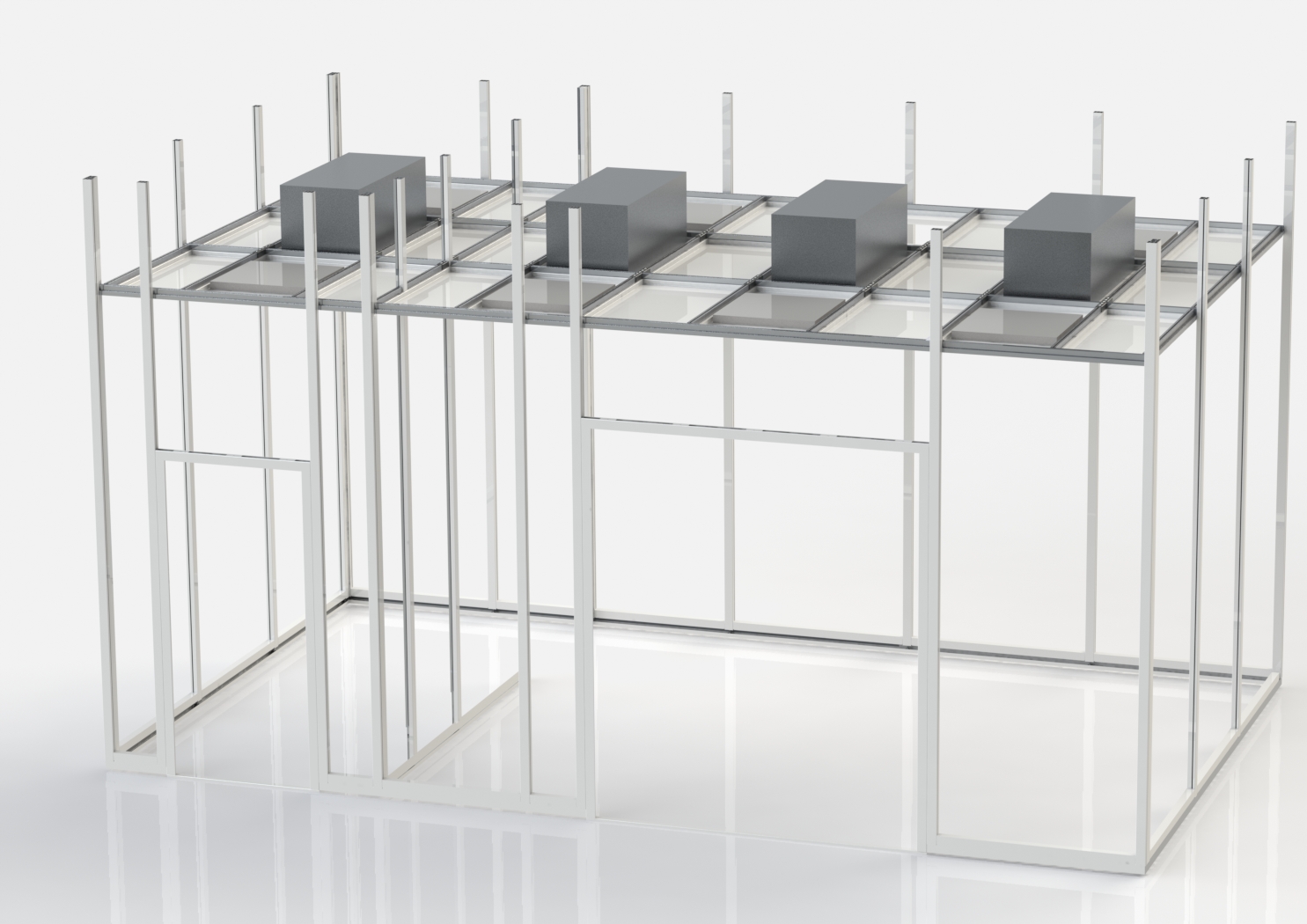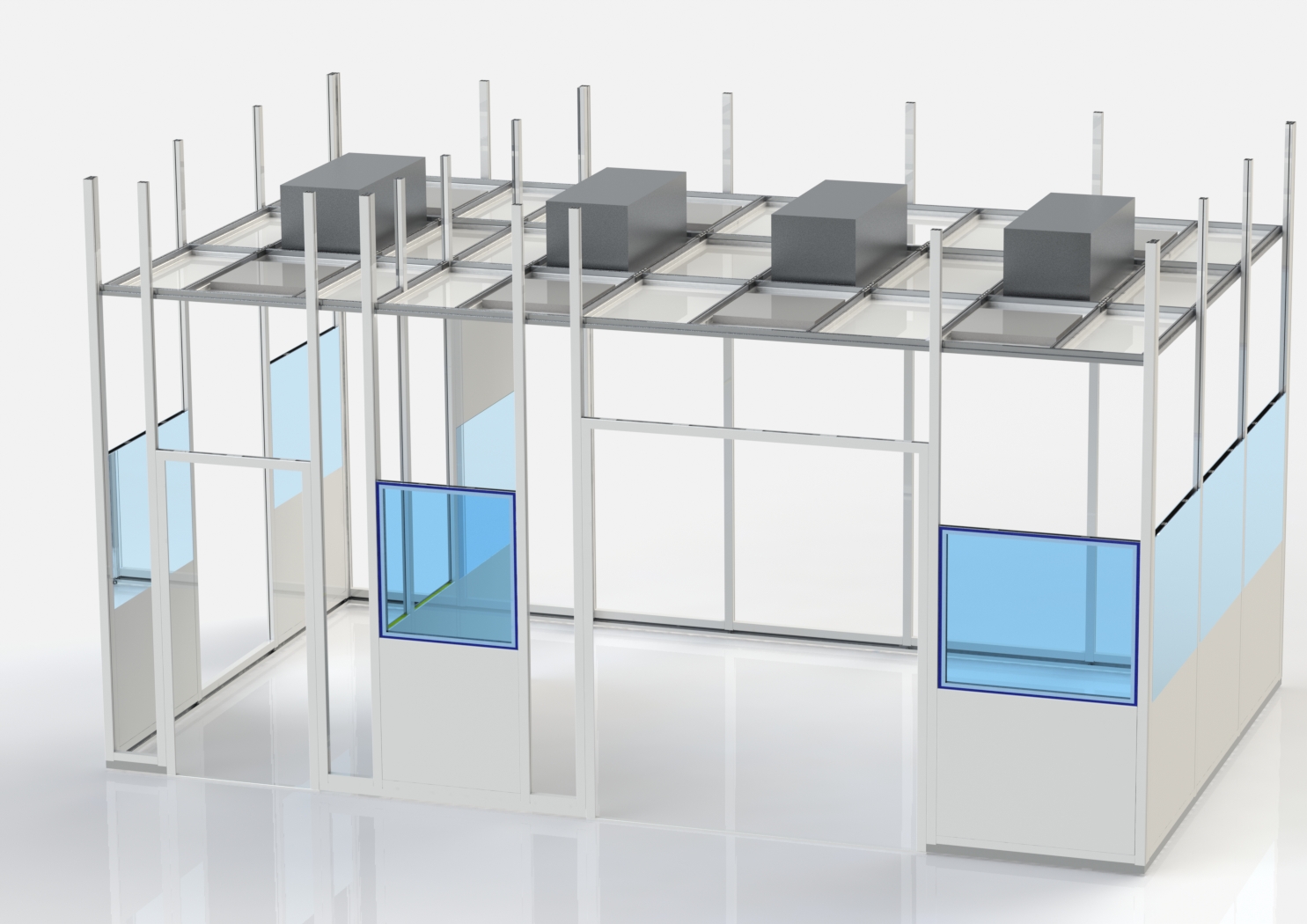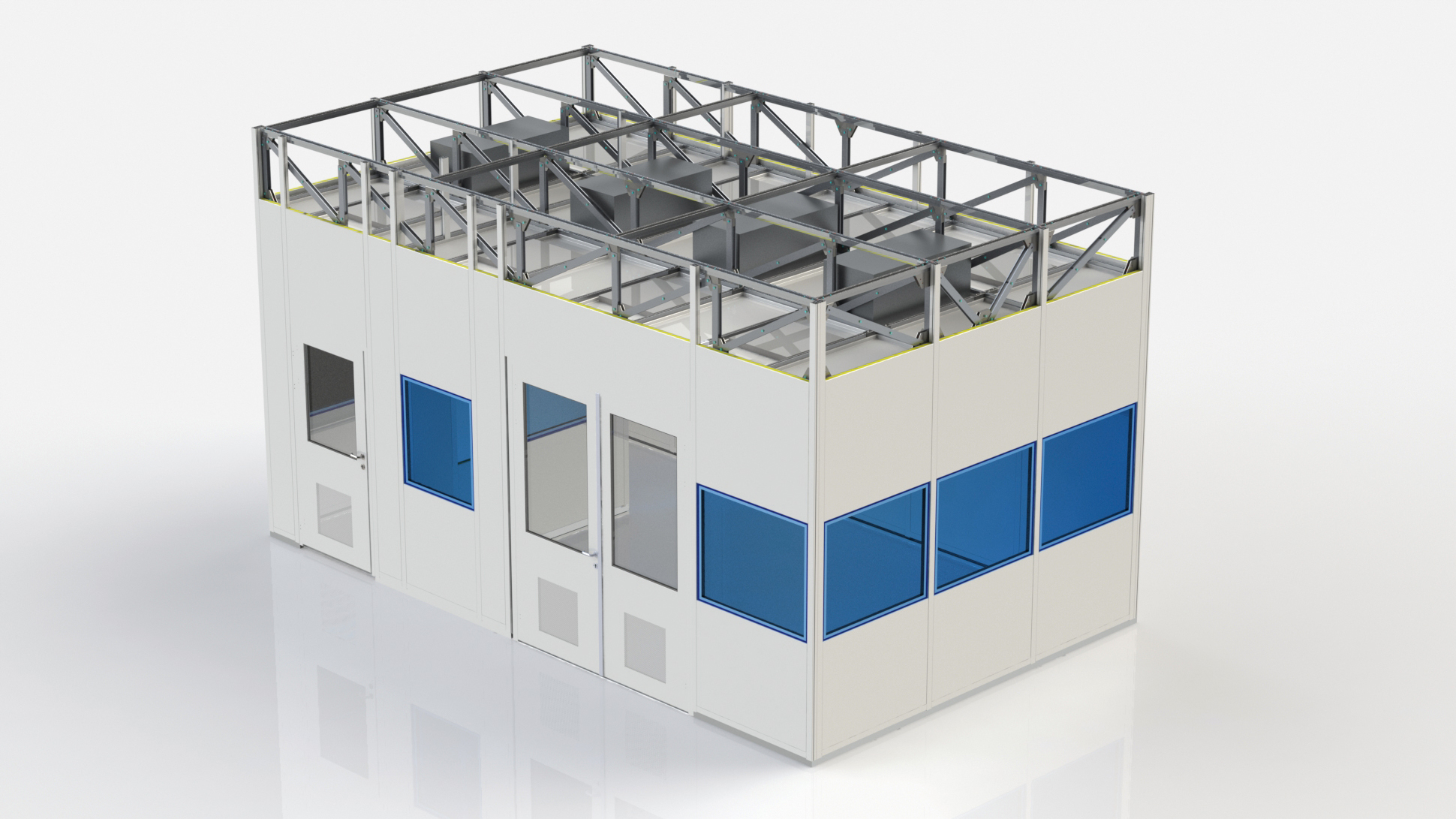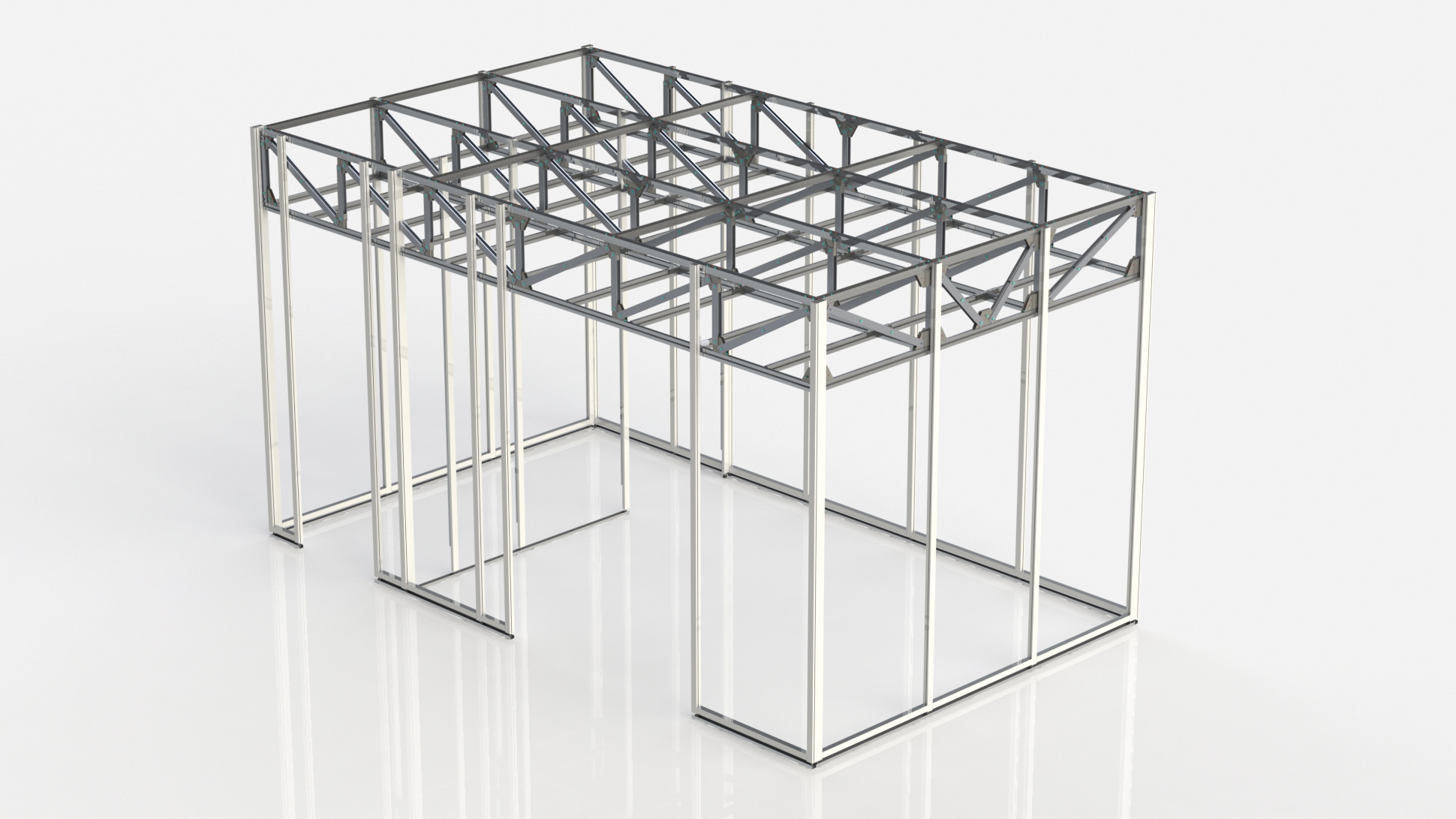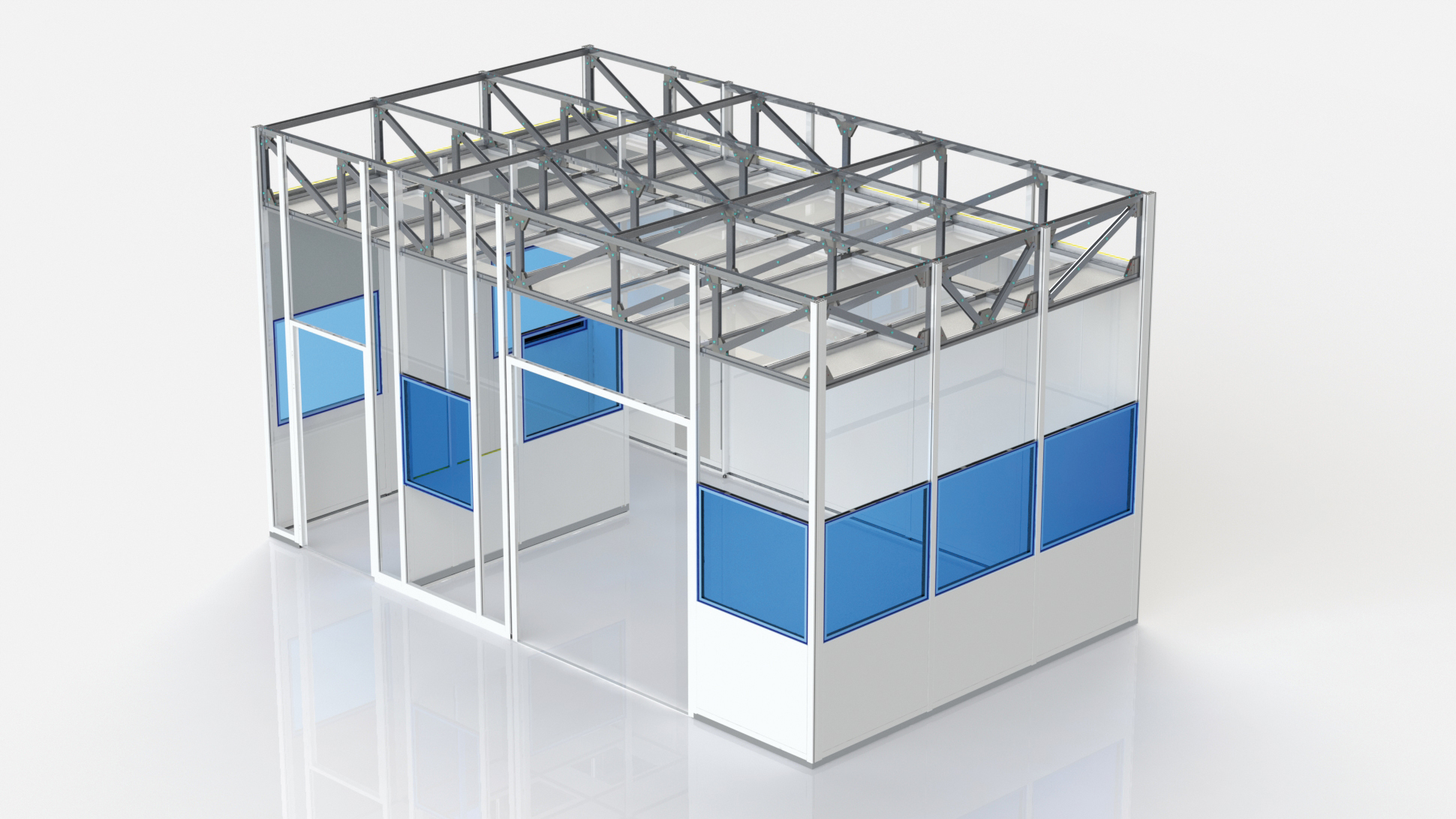 ---
DEVICE DESCRIPTION
The whole system is self-supporting – it does not need anchoring in walls and in ceiling.
Dimensions of the module: 6.5 m x 1.25 m, maximum height: 4 m.
Any number of the modules may be assembled side by side in both directions.
Air circulation is provided by FFU units; the module does not need any connection to a central HVAC system.
PARTITION WALL SYSTEM
The support system consists of aluminium profiles and of sandwich-type panels.
The panels are anchored in the aluminium support profiles. Joints are blinded by covers.
The aluminium profiles and panels establish a flat plain, thus preventing it from occurrence of non-cleanable spots.
Inside a partition wall is a sufficient space for distribution of media and electric energy distribution.
CEILING
Consists of an aluminium grid and of embedded, single-case panels.
The panels and the grid establish a flat plain, thus providing it from occurrence of non-cleanable spots.
Into the soffit may be inserted integrated lighting units and openings for sprinkler heads may be made.
In the walkable variant the soffit features the surface load capacity 75 kg/m2 and the random load capacity 150 kg.
ADVANTAGES
Simple dismantling and interchangeable parts.
Any time when necessary, this enables:
Simple integration of technologies, cabinets, and of other elements,
Simple layout change of a clean room.
Meets high demands on hygienic harmlessness, simple cleaning, and disinfecting.
Simple and rapid assembly.
Wide scale of colour and material layouts.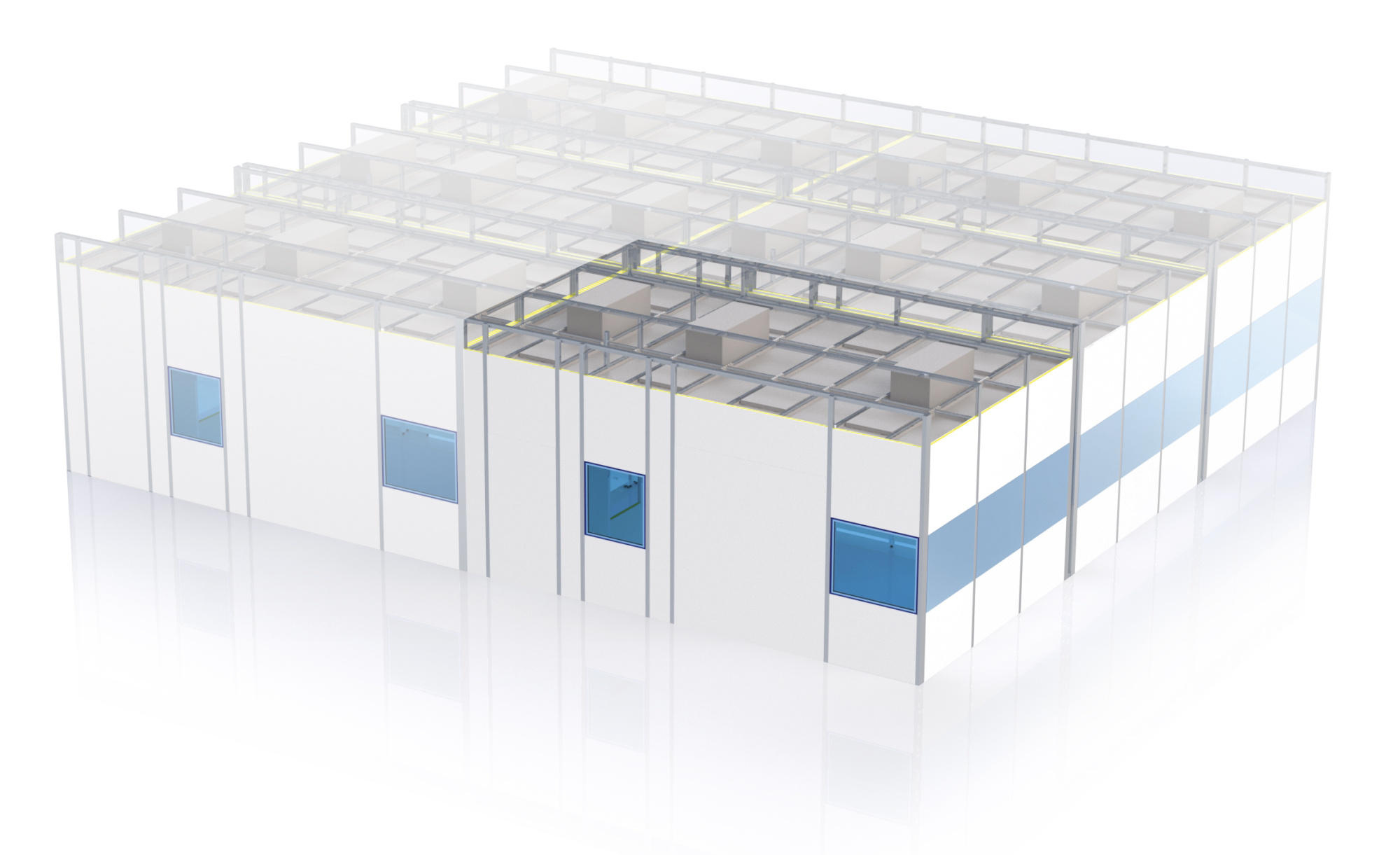 Download
Soubory pro ověřené uživatele