Modular suspended ceiling system
105.02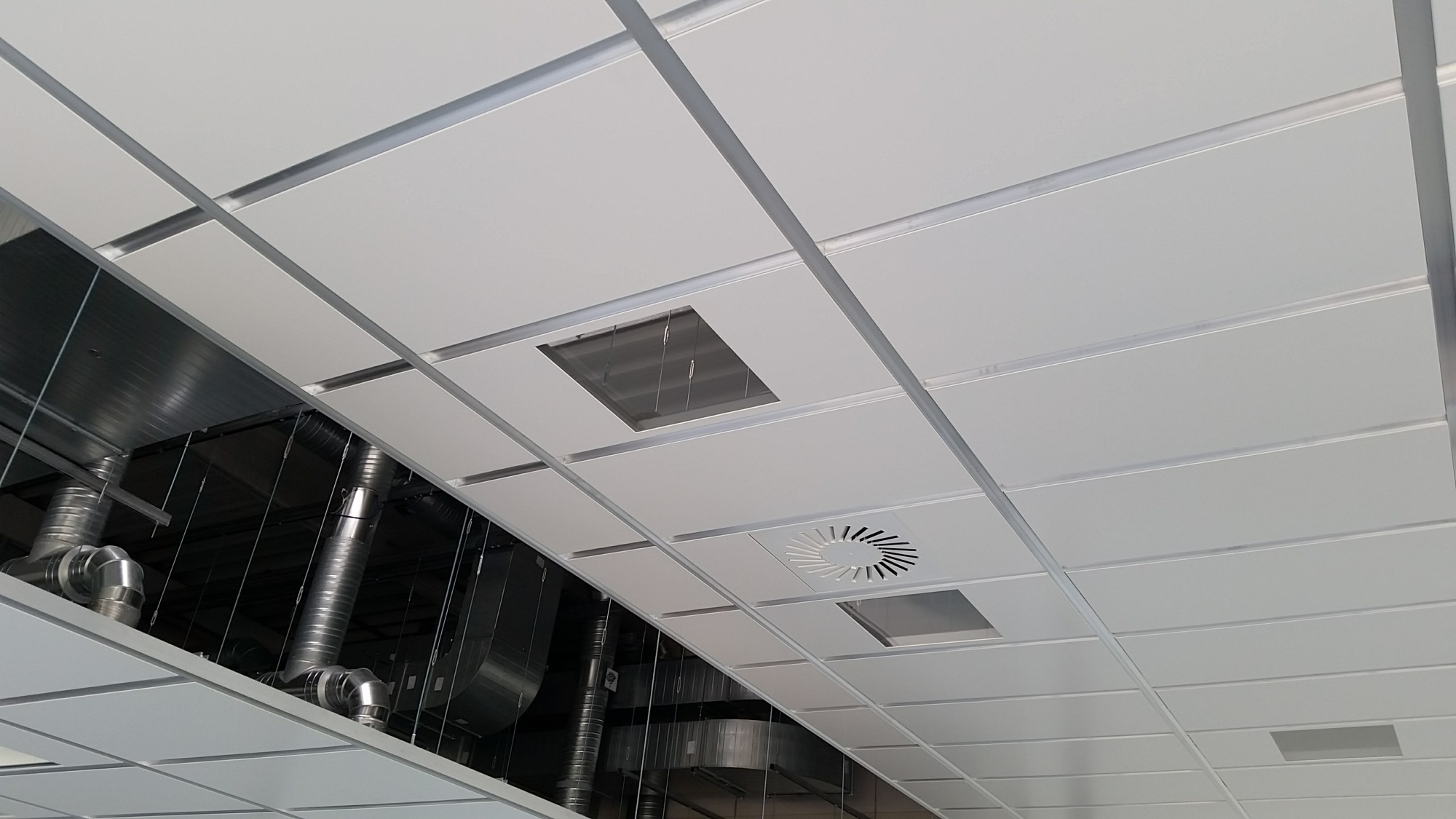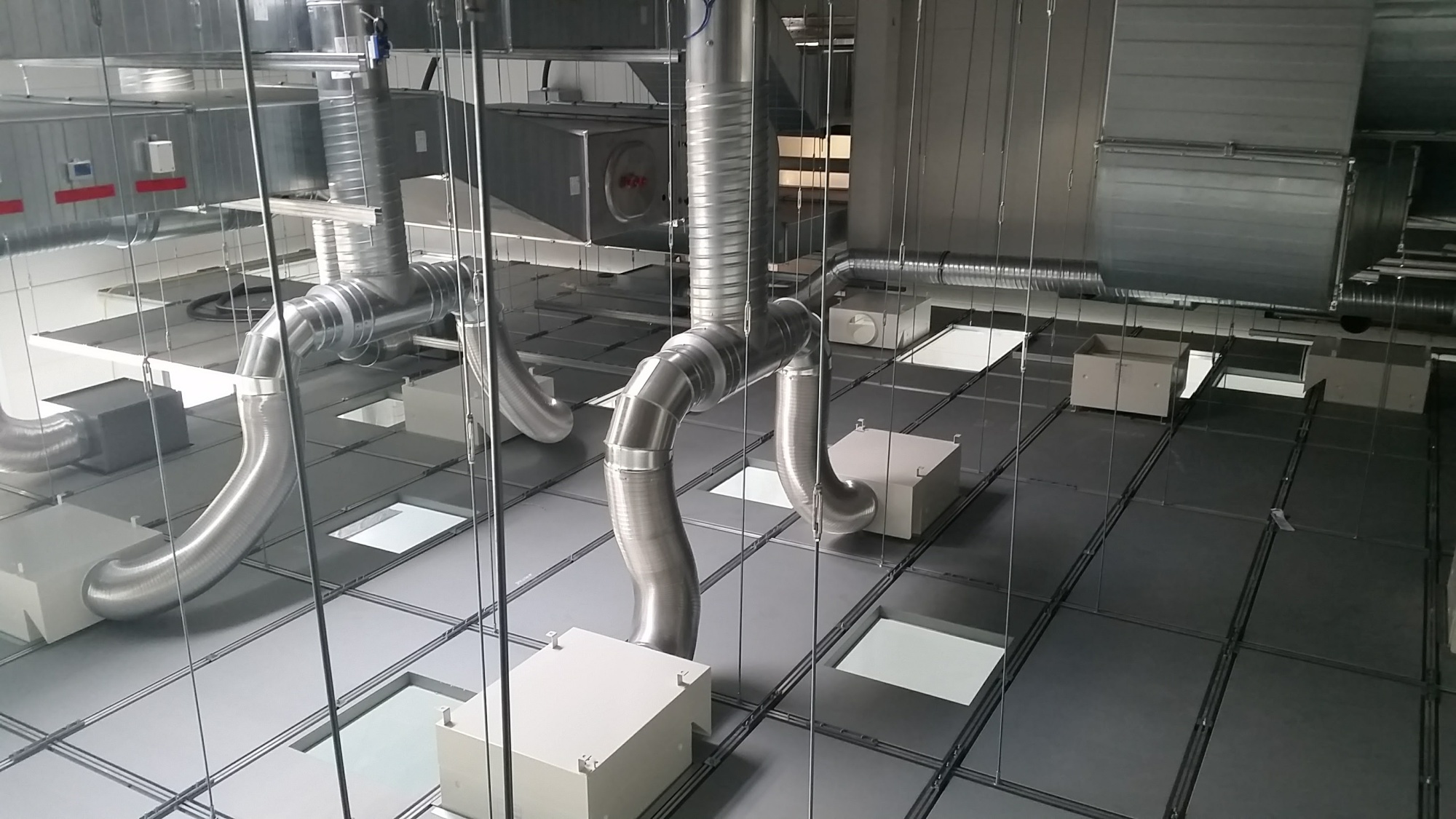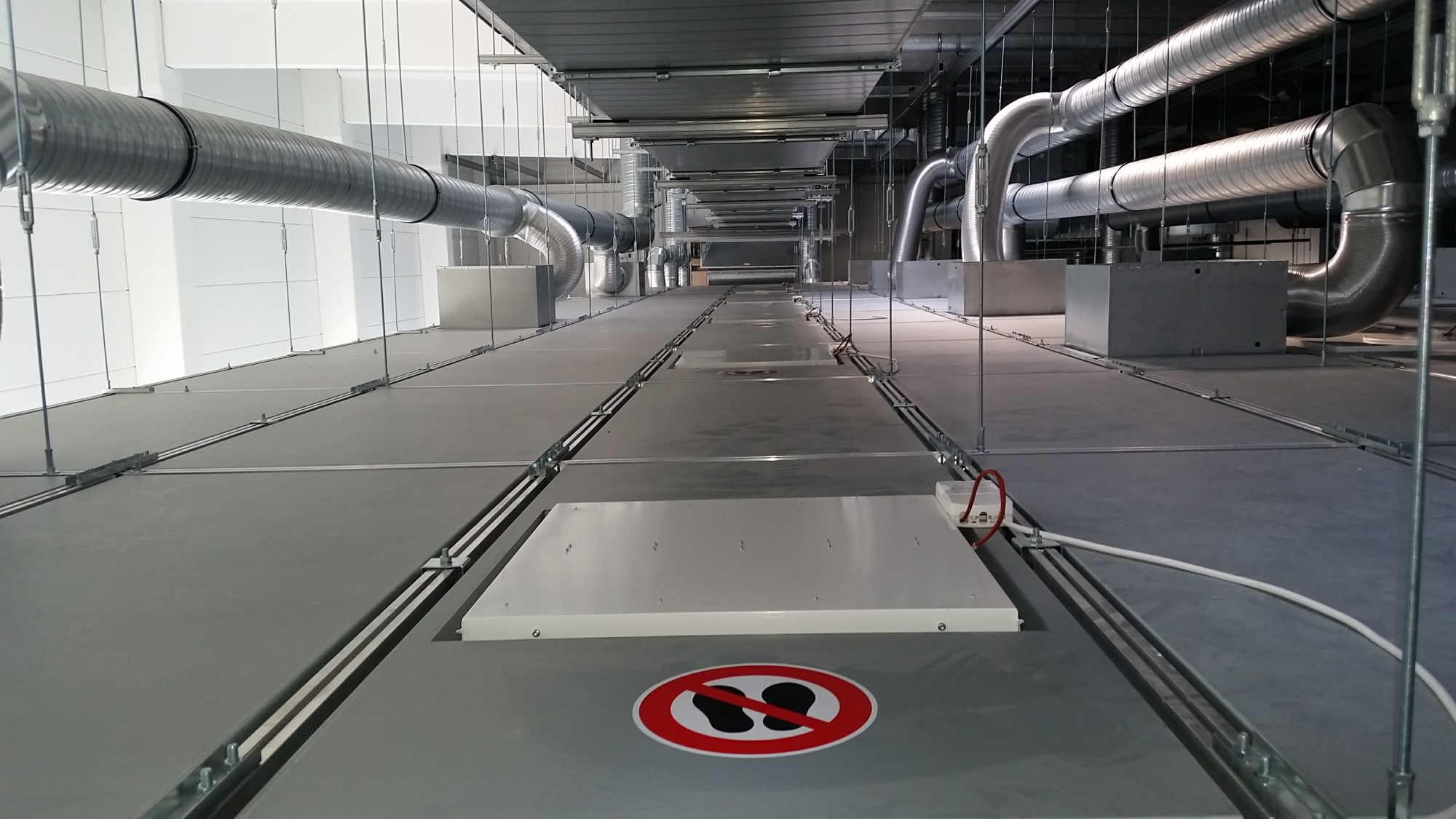 ---
Ceiling panels are part of a self-supporting modular system consisting of load-bearing aluminium profiles and metal sheet single or sandwich panels with mineral wool filler. A limited movement of persons on the top side of the suspended ceiling is expected during installation and service work. To attach the suspended ceiling to the structural ceiling or to the suspension grid, threaded bars and suspension material are used, another anchoring option is the use of truss frame.
PRODUCT DESCRIPTION
Sandwich or single-layer panel design.
Placed in one plane with the profile grid in the suspended ceiling and walking side.
Single-layer metal sheet panels are made of galvanized sheet, 1.2mm in thickness, with surface finish.
Panels are placed into the grid from the aluminium profiles, which are suspended on the supporting ceiling structure by means of anchors and threaded bars and interconnected in the crossing points by means of connecting components.
ADVANTAGES
You can optionally insert the panel into the suspended ceiling with a light fixture service opening, etc.
Compared with single-layer panel suspended ceilings, sandwich panels are stronger, have significantly better thermal and noise insulation properties.
Download
Soubory pro přihlášené uživatele
Soubory pro ověřené uživatele