Fire resistant door
104.05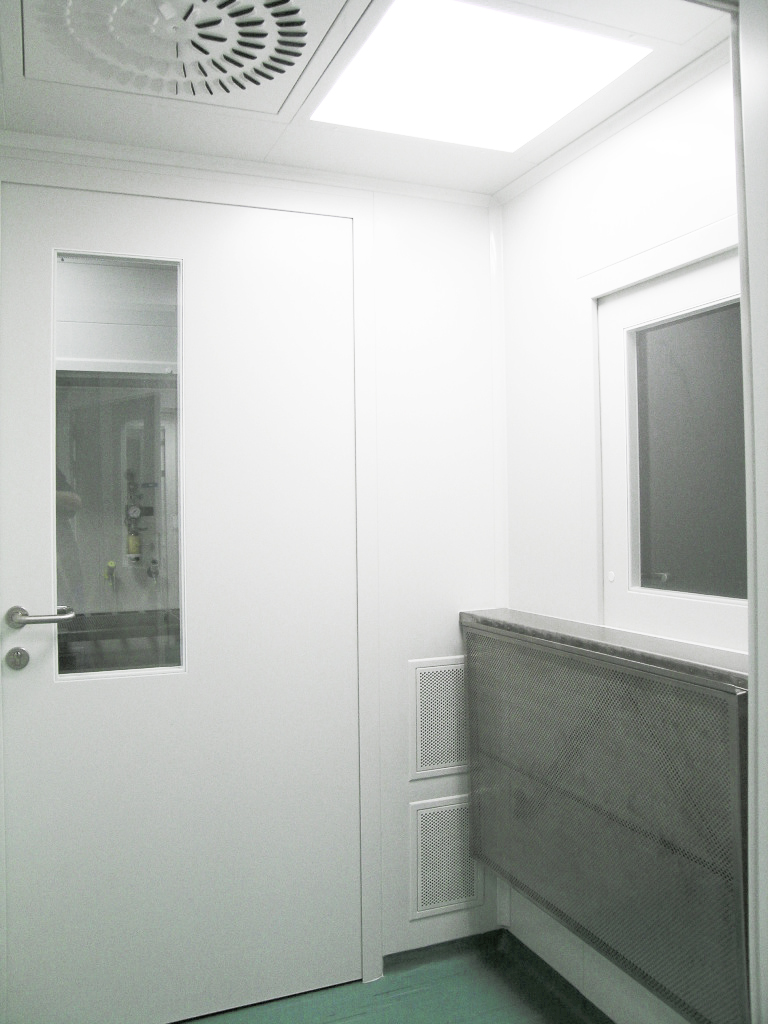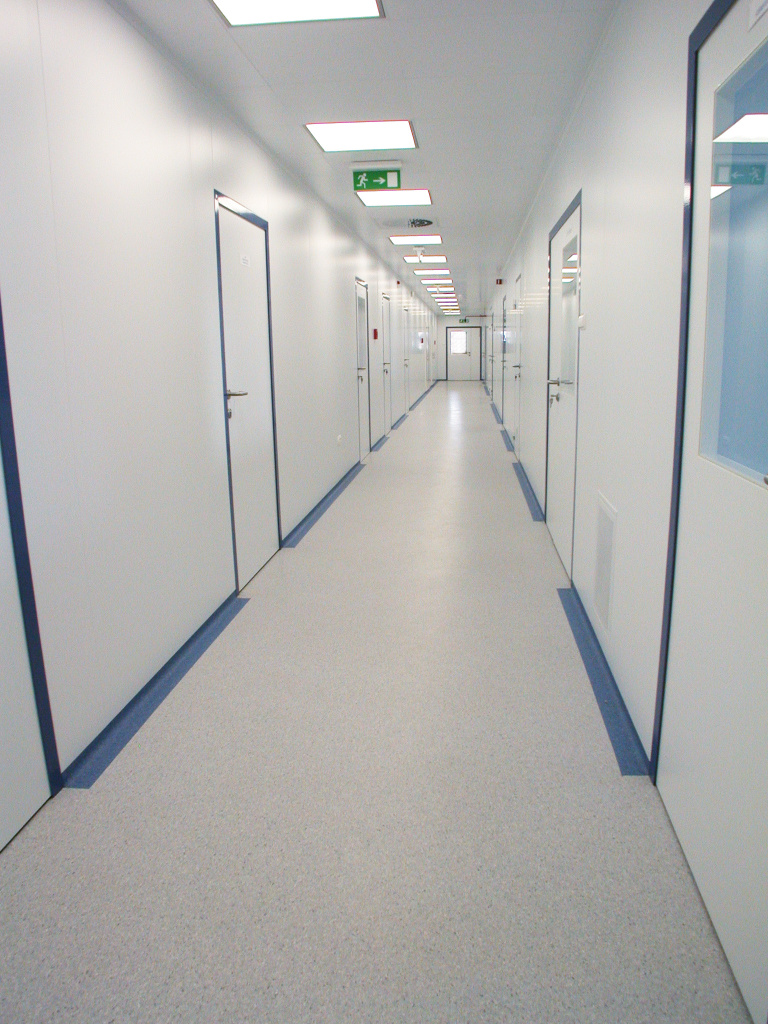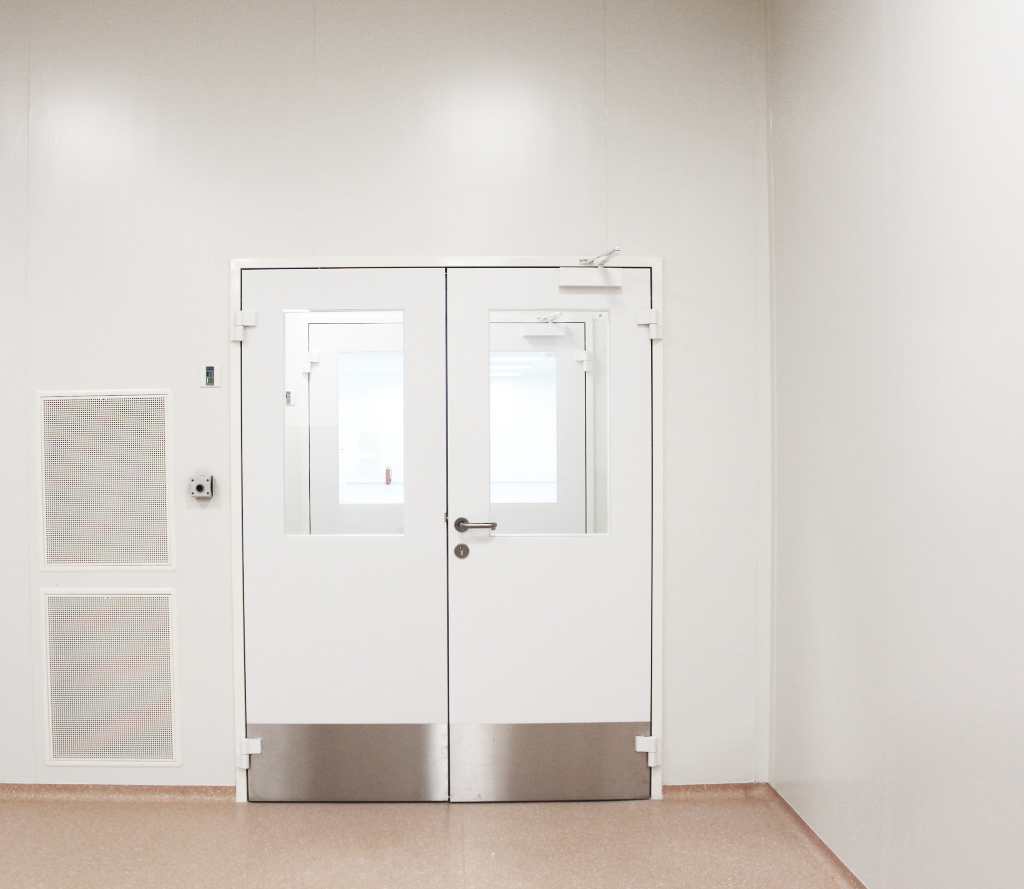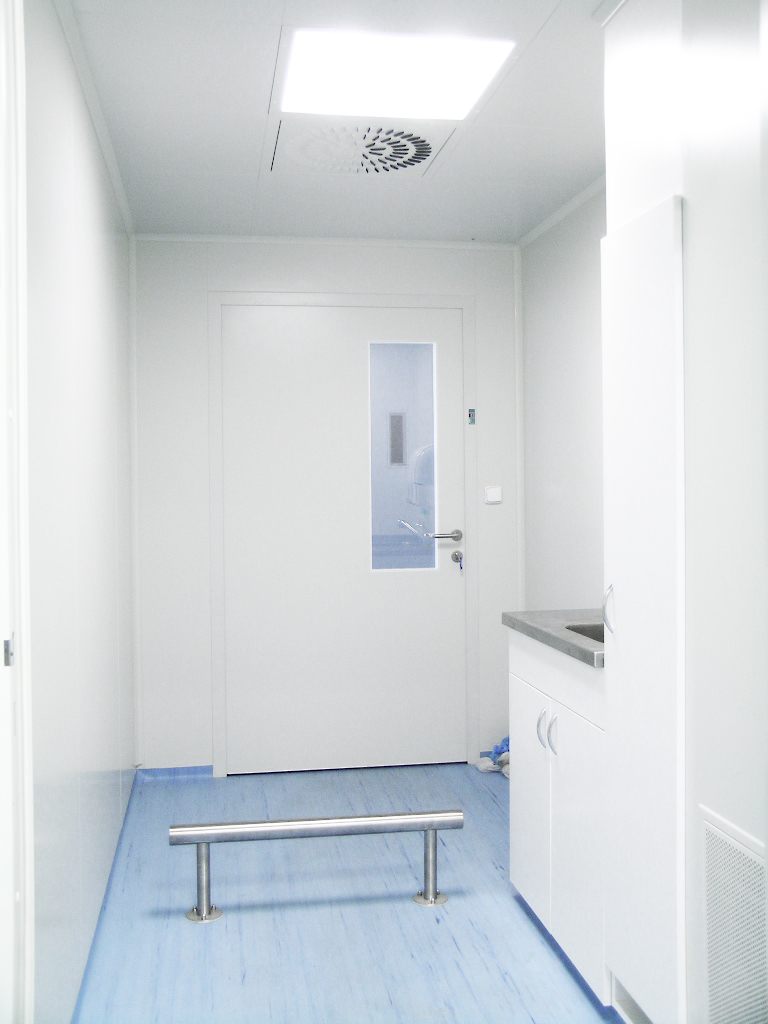 ---
Together with the metal casing, this fire resistant revolving metal door represents one of the basic elements to construct clean workplaces and areas with reduced fire propagation while providing maximum sterility, hygiene and easy maintenance.
Single leaf doors are equipped with a fire lock and a fire-resistant handle.
In the case of double-leaf doors, the fixed leaf is equipped with safety bolts at the top and at the bottom.
The door leaf may be solid or glazed with the PHARMA system, offering double-sided glazing where the external glass pane is in plane with the surface of the door leaf, and the interspace is fitted with fire resistant safety glass.