Hydrogen peroxide vapour generator - PURITER
570.01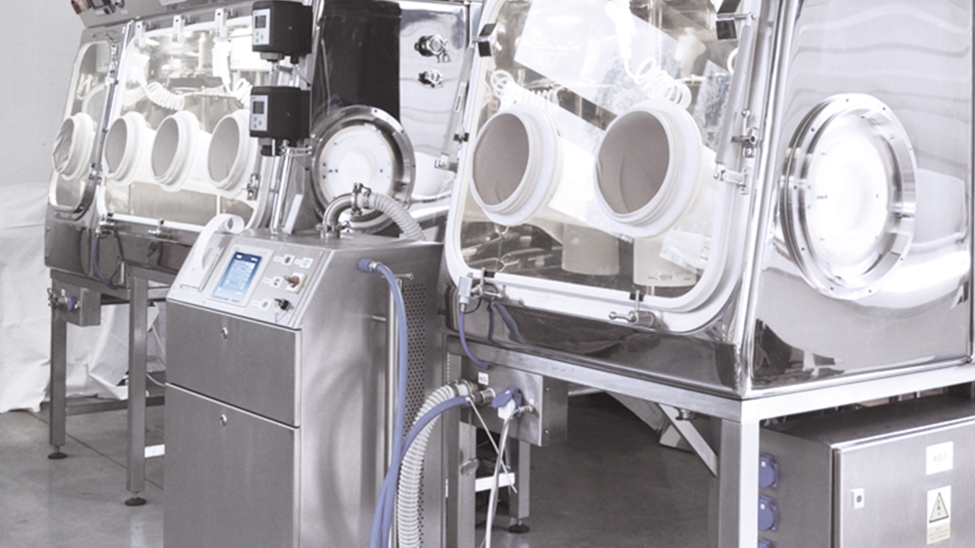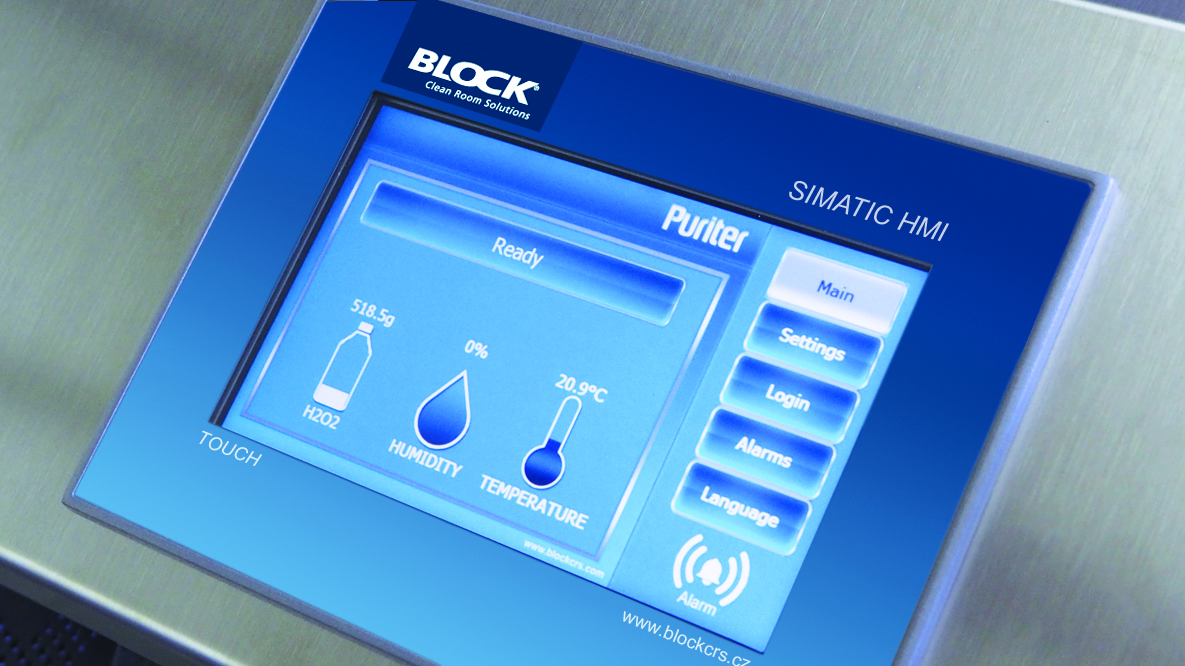 ---
This device is designated for the sterilization of inside surfaces by means of liquid hydrogen peroxide. The whole process is performed by means of a patented technology.
DEVICE DESCRIPTION

Device can decontaminate and strilize
Hydrogen peroxide 30% is used
Structural material: AISI 304 stainless steel, FIN8 grinded surface
Total power consumption of 2.5 kW
Operation via a touch screen with program selection
Control system: A SIEMENS touch panel, TP700 Comfort
ADVANTAGES
The process runs under normal temperatures (around 25 to 30 °C) and normal pressure.
It does not leave any toxic residues as hydrogen peroxide decomposes to oxygen and water after the decontamination.
The device is mobile = surfaces in various places may be decontaminated.
It can be connected to more devices by means of a DN50 triclamp.
Possibility to integrate the device into an isolator or pass-through cabin.
The device is provided with a touch display with intuitive control.

TECHNICAL DESCRIPTION OF THE DEVICE
Dimensions (W x D x H)

860 x 543 x 1200 mm

Weight

approx. 85kg

Constructional material and surface treatment

AISI 304 FIN8

Total energy input

2,5 kW

Distribution network

L+N+PE 230V, AC/50Hz, TN-S

Power supply connection

plug 230V / 50Hz (the power supply cable is included)

Operating conditions

ambient temperature (10°C - 30°C)

relative humidity (max. 55%)

environment cleanliness (standard laboratory conditions)

Výstupní potrubí

DN 50 terminated with a clamp

Data recording

Datalogger by COMET SYSTEM

Control

touch screeen for programs

Control system

touch panel SIEMENS, TP700 comfort

Filling

hydrogen peroxide 30%
REQUIREMENTS FOR COMPRESSED AIR
| | |
| --- | --- |
| Compressed air inlet | coil hose with quick-release coupling |
| Pressure | 6 bar |
| Dew point | - 10°C or lower |
| Quantity needed | 30÷60 m3/hod) - supply of CDA at least 50 m3/ h |
| Quality | oil-free |
| Filtration | min. 1µm |
Download
Soubory pro ověřené uživatele