We support the continuous education and development of our employees and membership in related organizations: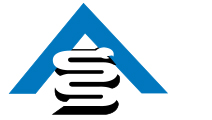 Association of Manufacturers and Suppliers of Medical Devices
All members of the association attest to the high quality of their products and services. The association's goal is to support companies in the domestic as well as the global markets. Thanks to board members' knowledge and experience and the support of AMSMD, quality suppliers just starting out can also establish themselves trading in the highly competitive medical devices and services market.
The main focus of the association is branch development, marketing support for member companies, education support for employees of member companies and information services in the spheres of legislation and quality management.